MEET LOTANNA DON
I got to talk to Lotanna Don, THE LOTANNA DON, one of the bad bitches in Lagos, some even call her the Megan of Lagos. If you're not seeing the excitement in my writing, you're blind or deaf. She is mostly known by her brand Jbottoms by Jal, which is fast becoming a closet staple of any girl who wants to be THAT GIRL, if you know what I mean. I'm preparing to eat indomie for the next two months straight to buy the Cocaina Set, don't try me. Enough of my shameless fangirling, Let's get into it.
Introduce Yourself, Who Is Lotanna?
Lotanna Don, well, I'm a girl of many sides. I'm a fashion designer, I own a brand called Jbottoms, I'm also an Electrical Engineer and I'm into renewable energy. I just have to give them from all sides, because why not? I just feel one shouldn't be boxed, just because someone is one way doesn't mean you can't be anything else. You can be anything you want to be once you put your mind to it. That's just me basically.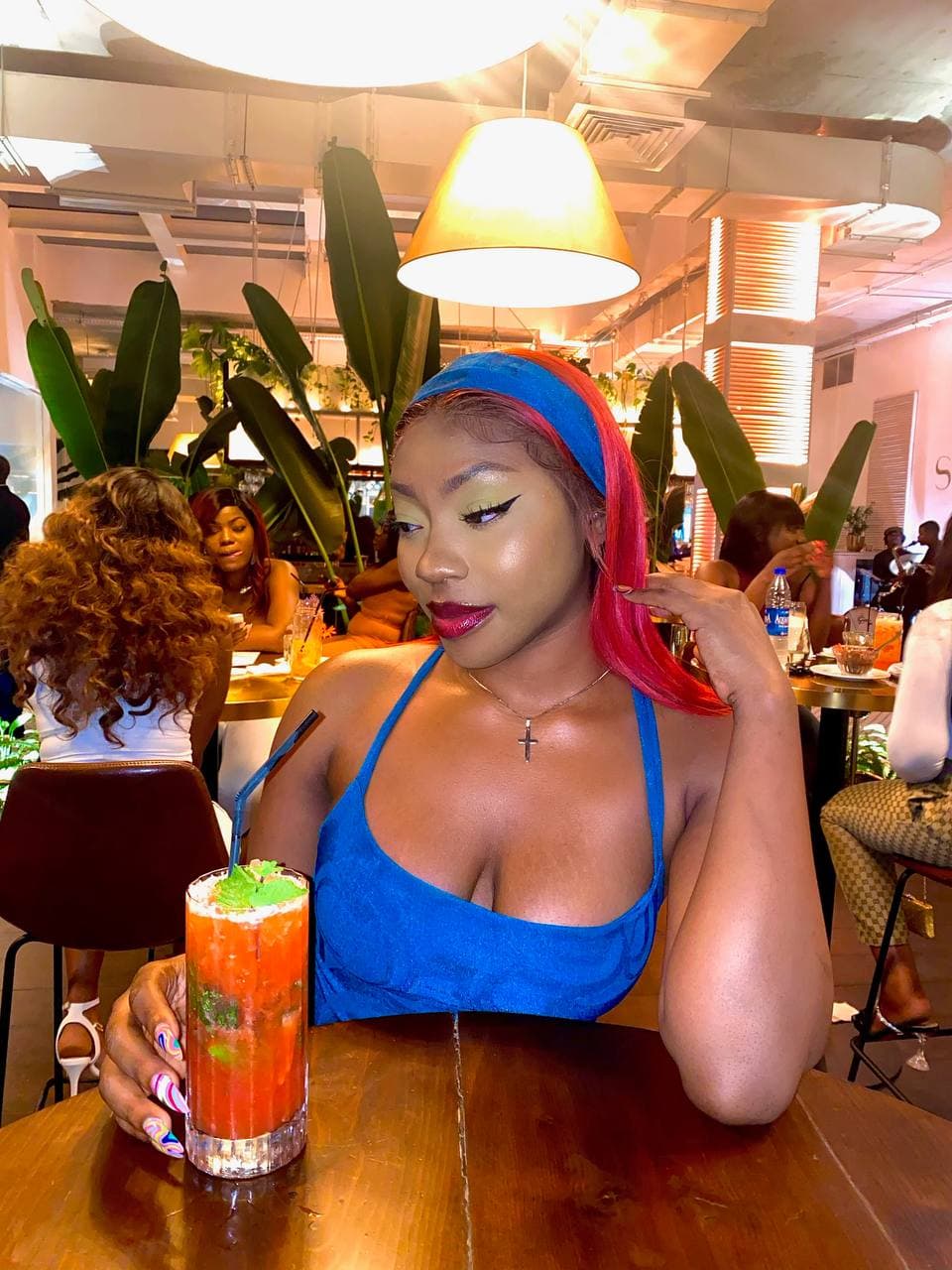 Where Did The Name Don Come From?
Don is my surname, part of my surname. My surname is Don-Adinuba , so I just took out the Don. I am from Anambra State.
Do You Think You'll Use Your Degree Anytime Soon?
Of course, I am, I currently am to be fair. I am starting up a solar energy company with two of my friends from uni. I definitely will be using my degree, after sweating for my first-class degree, I definitely how to use it.
How Were You Able To Balance School and Living Your Best Life?
I'm just grateful for the kind of person I am. I'm naturally intelligent, I grasp and understand things very fast. Cause I know this, I can decide to party all through the semester, but when it's time for exam and test, I will sit down and read my eyes out until the whole syllabus is in my head. What people use the whole semester to read, I use like 3 days. I'm very good at separating those two parts of myself. I remember one time when I had a test the next day, I went out that night, and I came back by 5, and from then I didn't sleep I just went straight the class and poured it out. People are different and this method has been able to work for me and I don't think people can do what I did. I'm very glad I had a social life, because its not only academics you need in this life. I'm grateful for the connections I made outside school.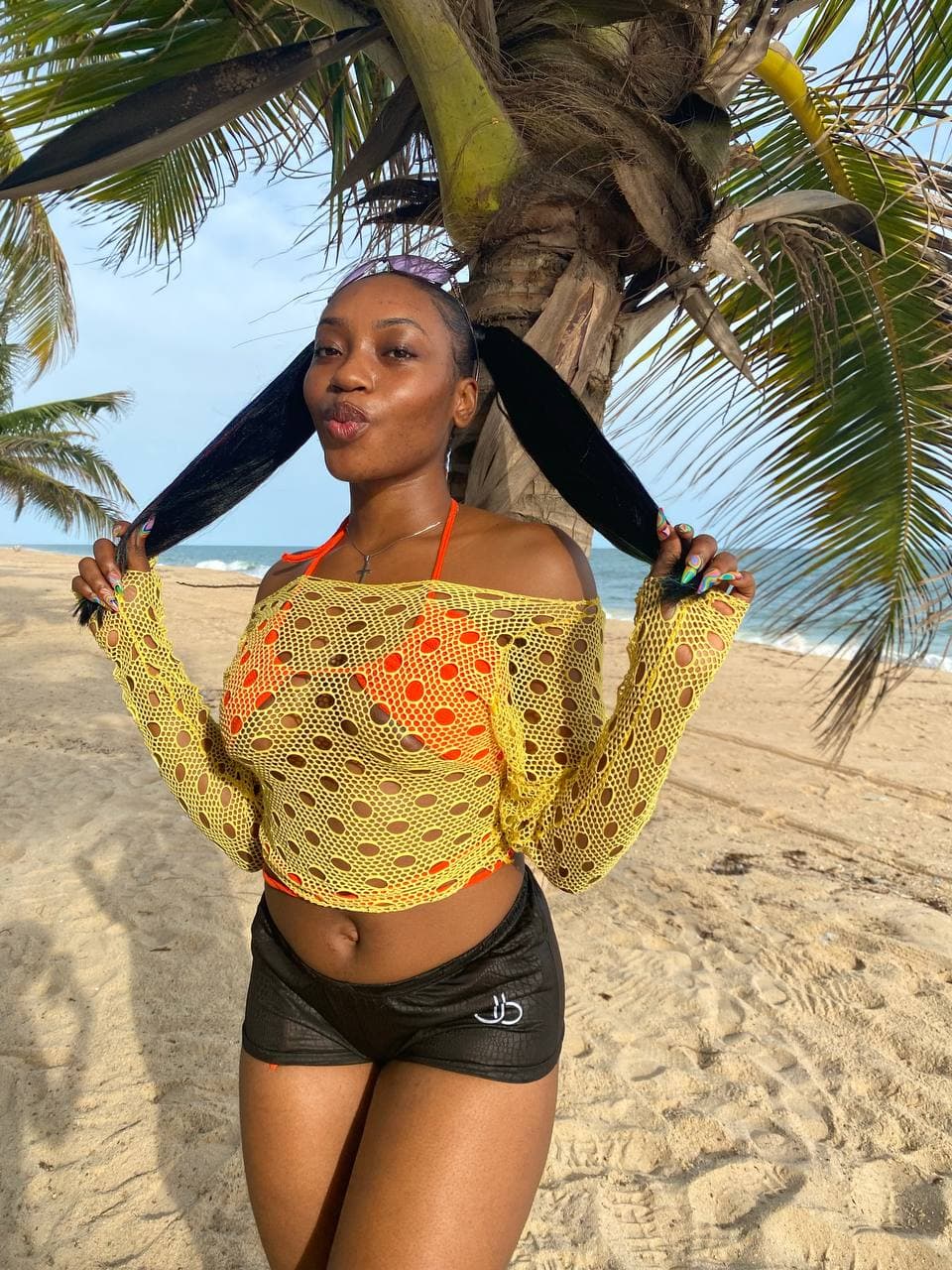 How Does It Feel To Be One of The Baddest Bitches Alive?
I won't lie, it's just like, I don't know. For me whenever people see me outside and they're like "Lotanna Lotanna" I'm like is it me or…... I'm just a girl doing my thing, how ya'll know me though. It's cool though.
Do You Believe In Zodiac Signs/Horoscopes? Do You Think It Aligns With Your PERSONALITY?
For sure, even in my brand, your zodiac sign is pasted on your ass on the pants, so for sure I'm into astronomy. I'm a taurus, were very calm, we don't like wahala, just to have fun and enjoy life, were loyal friends, always there for people, were stubborn and have some self-pride. We're very hardworking at the same time very lazy, we also love food, you can never see me fighting online, I don't have energy for wahala. I just like to enjoy life.
When You First Started JB, Were You Scared/Insecure?
Not really, to be honest it wasn't in my plan, if you had asked me some years back where you see yourself in 2 years from now, this wasn't in my plan. It started from me just wanting to sell stuff in school to make money on the side. There were these palazzo pants I used to wear, and people liked them, so I started selling them, then one time the suppliers said it had finished and I was like damn, I actually know how to do this stuff, I wear it a lot, so I know the materials and the feel and all, that's how I started to sell pants. From there I started getting more ideas started making tops as well and that's how I started the brand. And well, we thank God. I wasn't scared, it all happened. I guess if I planned it, I would have some thoughts and doubts, but I didn't.
What Inspires Your Designs?
From time I've always been into nice cloth fabric, what makes me look sexy, that's my own personal brand, I love looking good. That's my number one thing, I always look good, there's no where in this life you can see me and I'm not always looking good, not just good, very good. Through the years I know the kind of things to wear that'll bring out your shape, make one look good and sexy, fabrics to bring out your shape and accentuate your body. I don't think I've ever sat down to think of designs. It just comes to me naturally. I just think of things and when it comes out, I'm always like yeah this is fire.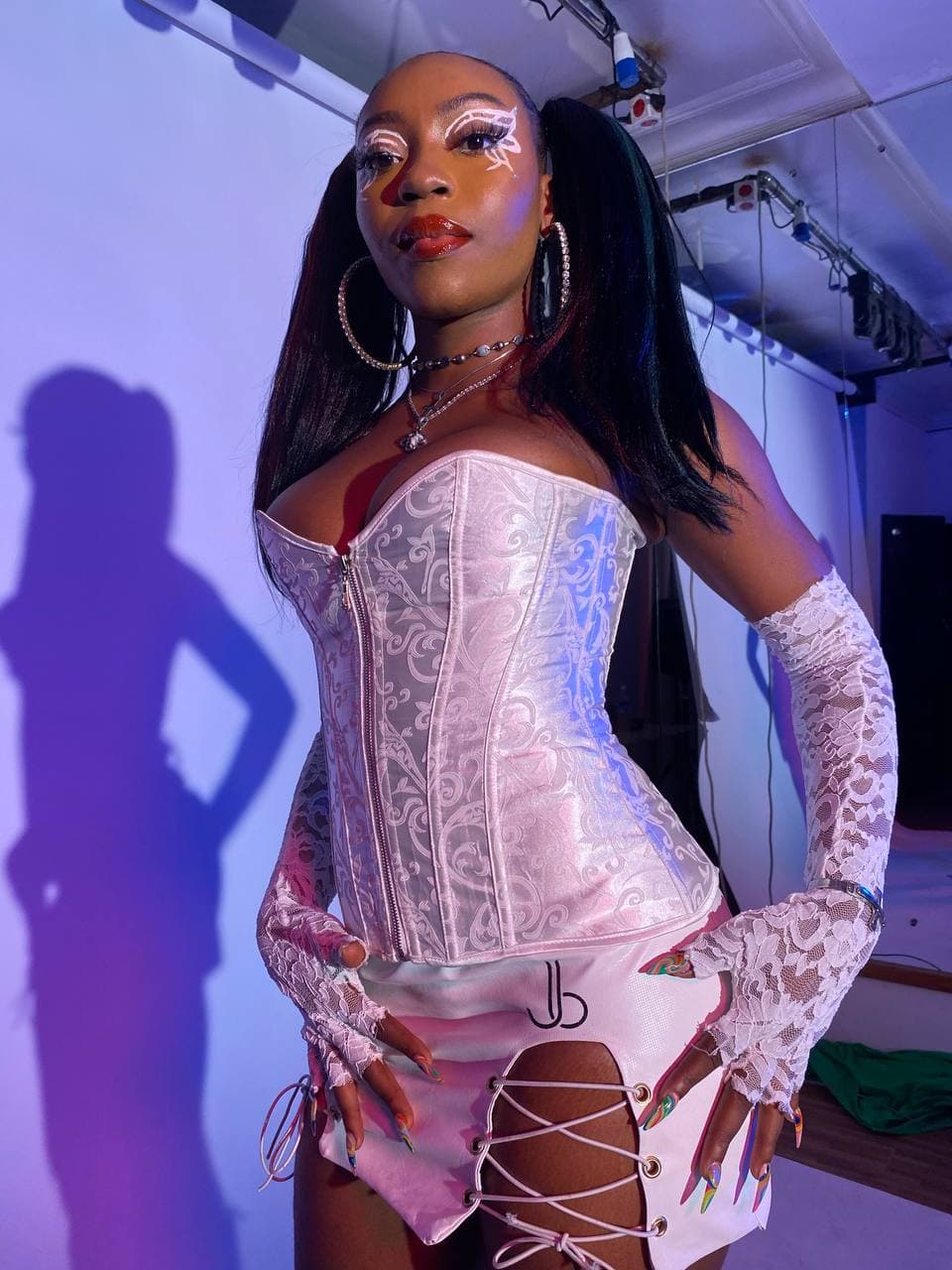 Is There A Fashion Brand You'll Like To Work With Soon Or In The Nearest Future?
Yeah, I have a lot of friends in the fashion industry, so of course. David Blackmore is my guy, so I hope to work with him soon. They're a lot, but for now David is the only one in my head. I want to partner with women, I love women and I would love to partner with them. Not just fashion brands but other brands like Tems, JBXTems. I would love to work with a lot of people.
Do You See Yourself As A Celebrity/Public Figure?
I stull see myself as me. I really noticed it in my final year, when I went back to school and some guys knew me, when I walk pass, they'll be like oh my god its Lotanna, they'll be jittery around me and walking up to me different. Personally, I have a love hate relationship with fame, mostly hate, it could be weird sometimes, it's cool sometimes, I'm calm I guess, people know me sha. I like how I inspire people as well, because a lot of people have the mentality that you can't be a bad bitch and do well in school, it doesn't hold any water, no correlation. I want people to see me and be like you can be a bad bitch and do well in school, when its time to pop out, pop the fuck out and when its time to read, you calm down and read. When I had my first ever result in school, and I really passed, they really spread rumors, I slept with the lecturer and what not, you can be anything you want them, don't let them box.
Would You Say You Have A Large Support System?
For sure, I do have, I have a group of best friends since high school, those are my sisters. They are support each other, we motivate and support each other. Especially when I put out my shit, the support from them was so immense. So definitely have a large support system.
How Do You Silence "African Aunties"?
I am very blessed with the kind of parents I have, my mum and my dad. they're very understanding of how I am, and it has helped me. My mum has my Instagram, she sees my work and she's proud of me, at first, she wanted to die, but then I got her to understand that the fact that I feel comfortable showing my body doesn't mean I'm not a bad person. You know the kind of daughter you raised, trust me I'm a good person and we came to an agreement. I remember a time when we were in the car driving and one of my aunties called her to report me, that one of her friends came to her shop to tell her about my Instagram, my mum told her that why would she be I'm my Instagram first and that she has seen it and she has spoken to me about it and this is how I want to live my life so everyone should mind their business and that's on period) that day I was so proud of my mum. Whenever like my mum's friends and my aunties comes to my house and I tell them I'm going out and they see what I'm wearing it, my mum doesn't talk she just waits for me to clear them, they're like I don't like it, but I like it, and this is what I feel comfortable wearing. When they see my mum isn't talking, they can't talk. I'm proud of the person I am, and all these aunties be forming holier than thou, living on some fake ass shit. No one can tell me shit in this life. They can all kiss my ass, with their judgmental and pretentious shit. Things have changed, we're more outspoken in what we do. Sometimes she still feels uncomfortable, but she trusts me and that's all that matters.
What Do You Have In Mind For Yourself, For JB In The Next 5 To 7 Years?
I have a lot of shit planned. I plan for JB to be one pf the biggest brands out of Nigeria. I want to make some crazy shit. I want to work on some crazy stuff, I want to design some proper performance fits, when people like Tiwa Savage come to perform it looks basic. I want to design fits like when Cardi, Doja and the likes come to perform. I want to be a top-notch designer as well as a rapper. I'm not a basic bitch, I'm destined to do great stuff and I have to handle the responsibilities and bs that comes with it.
Is There Anything You'll Say To Yourself Back Then That You Think People Will Learn From?
The advice I give people is everything is possible. Every bloody thing is possible as far as you can think about it, I know you've heard it a lot of times but it the truth, as far as you can think about it and you're reading for the responsibilities, you can do it. And another thing; START, don't wait for everything to fall in line or look perfect, time waits for nobody, as soon as you can start, and as you're working on it, God will continue to open doors for you, it will just be like film trick. Especially if you need a lot of money, just start with what you have, funds will just be coming trust me just start. So that's it, anything is possible, start and do not limit yourself. Two years ago, Tems would have never believed that she would have gone this far, we can't lie, Tems carried that song and see how far she has come. So basically, that's it.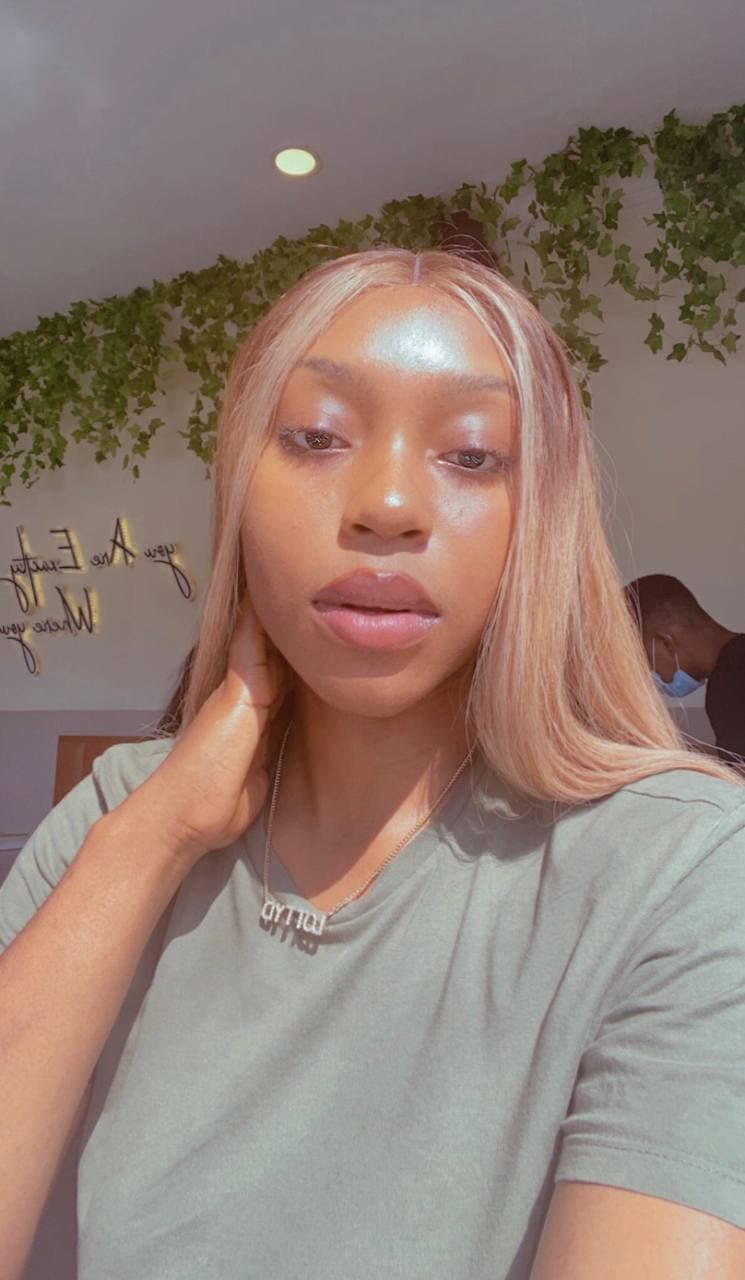 You can shop jbottoms here
Follow the page on Instagram and on Twitter at and her personal Twitter.