The list of firms severing connections with Russia in the wake of its invasion of Ukraine continues to expand, particularly in the fashion industry. Fashion labels and worldwide retailers impose measures on their operations as the world watches the situation unfold.
H&M Group, one of the world's leading retailers, stated that all sales in Russia will be temporarily halted. H&M verified the news in a press release posted on their website. "The H&M Group has chosen to halt all sales in Russia for the time being." Because of the safety of customers and workers, shops in Ukraine have already been temporarily shuttered." As the BBC points out, the decision is all the more remarkable given that Russia is H&M's sixth-largest market.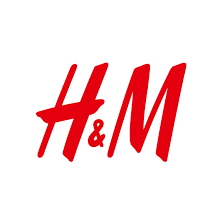 On March 1, global sportswear retailer Adidas announced the immediate termination of its cooperation with the Russian Football Union, following FIFA and UEFA in suspending Russian clubs and national teams from all tournaments until further notice. While Nike has not commented on the disagreement, The Wall Street Journal reported on March 2 that the sportswear company had halted online sales on its Russian website. Puma, another major player in the sportswear industry, halted exports to Russia but maintained its outlets in the nation.
Under Armour, an American sports gear brand has also responded to the war with sanctions and initiatives. "We are startled and appalled, along with the rest of the world, by Russia's unjustified aggression on Ukraine. One of our core beliefs at Under Armour is "Stand for Equality." We believe in democracy's strength as the ultimate team sport "the company revealed "We are collaborating with humanitarian organizations to supply what is required for individuals who have been displaced, and we have also halted all shipments into our Russian sales channels. We are happy to stand with Ukraine in the face of Russia's assault on their democracy, and as a global firm, we will do everything we can to promote equality."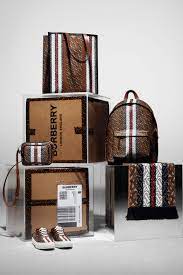 Burberry, the British fashion giant, has likewise halted all shipments to Russia until further notice "due to operational problems." According to Business of Fashion, the brand's aim is "helping our staff and partners, notably in Ukraine and Russia." Burberry has also declared that it will contribute to the British Red Cross Ukraine Appeal. TSWJ also reported that premium e-tailers Yoox Net-A-Porter Group SpA and Farfetch had halted delivery in Russia.
ASOS and Boohoo, two UK companies, have also ceased sales in Russia. "In light of the ongoing conflict, ASOS has determined that it is not viable nor appropriate to continue trading in Russia," an ASOS representative explained. For logistical reasons, the firm has also ceased sales in Ukraine.