The announcement that Pharrell Williams will join Louis Vuitton as creative head of menswear on Valentine's Day may have been the biggest surprise. It was another creative thunderbolt from a label known for making bold moves that surprised and amazed the fashion world. When his many fans and friends heard that Pharrell Williams would take over for the late Virgil Abloh, they were thrilled. Williams' appointment comes just in time for the 50th anniversary of hip-hop. It also comes after years of big fashion brands making references to or copying hip-hop style. Still, many people were surprised that LVMH chose Williams instead of Martine Rose, Grace Wales Bonner, Telfar Clemens, or Colm Dillane of KidSuper, all of whom were reportedly considered for the job.
While Virgil Abloh has been rewriting the codes of premium fashion since 2018, this choice comes more than a year after his unexpected death in November 2021. During Men's SS24 Fashion Week in June, Pharrell will debut his Louis Vuitton collection.
In the wake of Abloh's death, speculation arose about who might succeed him as a designer. Some people wanted American designer Telfar Clemens, while others wished for British designer Martine Rose. Even Ye's name was mentioned. Pharrell Williams, a Grammy Award-winning musician, fashion designer, and philanthropist, has been named the new creative director of menswear at the French fashion brand.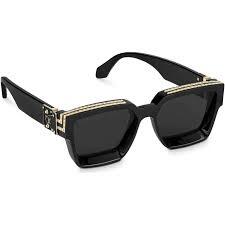 Pharrell was Virgil Abloh's close friend and business partner. He often went to his LV runway show and cheered for him. When Marc Jacobs was in charge of creative direction in 2004, Pharrell and Nigo of A Bathing Ape worked together to make the Millionaire sunglasses collection. In 2008, for the Blason line, the two collaborated again, this time with Pharrell creating the jewellery.
Pietro Beccari, Chairman and CEO of Louis Vuitton, had warm words about the new designer in a statement by LVMH: "I am happy to welcome Pharrell back home, after our collaborations in 2004 and 2008 for Louis Vuitton, as our new Men's Design Director." Louis Vuitton is about to start a new and exciting era because his creative ideas go far beyond the world of fashion. Since Pharrell's influence goes far beyond fashion, it makes sense that the luxury conglomerate would choose him for this job. By reaching out to more people, Louis Vuitton can grow its fan base and make its fashion label a household name worldwide.