Let's be honest, on the night of the MET, you sat down in your nightwear/big shirt or boxers on your bed scrolling through Twitter and Instagram as the celebrities' looks were being uploaded online. How do I know? Because I did it too.
On Monday the 2nd of May, of course, we all became the fashion police that night. and from what we saw, why the hell weren't these guys on the theme. Like, why even bother with a theme if nobody is really going to pay attention to it. We saw people who ate and left no crumbs and still remained on the theme. Then we saw people who we're beginning to think didn't even get the memo.
I thought a lot of the outfits were amazing, the theme not being considered, but we have to give accolades to those who understood the assignment. Here are my personal top looks from that night. if you think I missed out on anyone please feel free to comment on whose look definitely ate that night.
But first of all, what exactly is 'Guilded Glamour'?
According to Teen Vogue 'The Gilded Age is a period in American history spanning from the late 1800s until 1900. (If you happen to have watched HBO's The Gilded Age, you know the drill.) The fashion during this pre-20th century era was grandiose and exuberant, not too dissimilar in feels to the Regency-era frocks now dominating social feeds thanks to Netflix's Bridgerton. Think about tight corsets, silk gowns, luscious velvet, ornate embroidery, and larger-than-life millinery and feathered headpieces. In short: old-timey but lavish, rich, and outrageous.'
Ok now, unto the celebs
BILLIE EILISH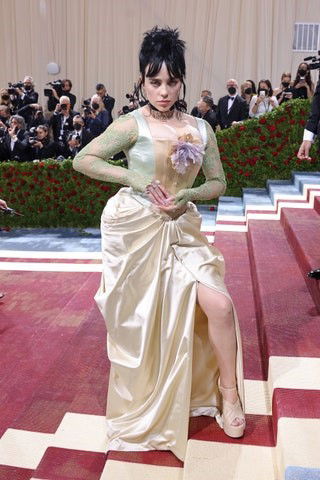 In custom Gucci, singer Billie Eilish understood and nailed the Guilded Glamour theme. Her dress was sexy, sophisticated, and timeless, with clear roots dating back to the time period that inspired it.
LIZZO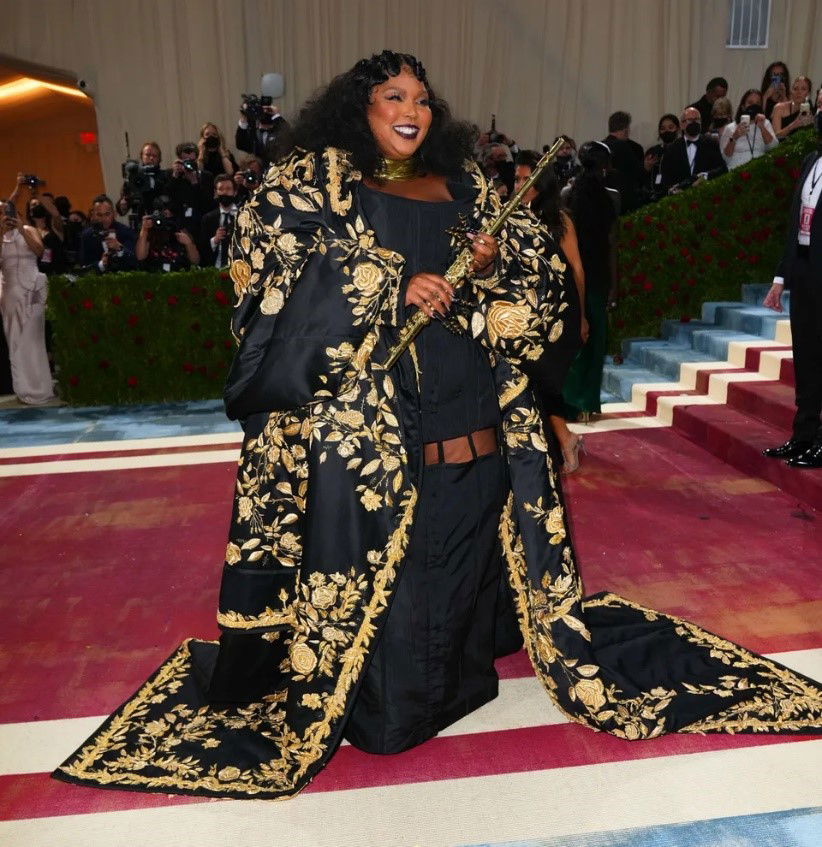 Lizzo wore a two-piece Thom Browne ensemble that included a black corset dress with exaggerated hip dips and a gorgeous black cloak with gold flower embroidery throughout on the steps of the MET and i am living for this look please.
BLAKE LIVELY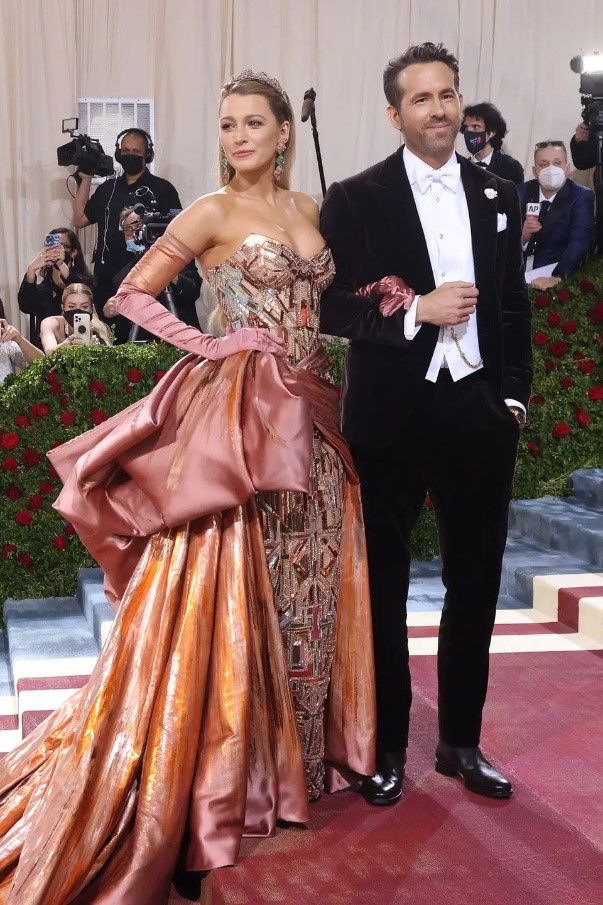 Blake Lively was always going to steal the show as co-chair of the 2022 Met Gala, and her much-anticipated ensemble didn't disappoint. She walked the red carpet in a royal Atelier Versace gown that was inspired by the Empire State Building, and her matching crown was inspired by the Statue of Liberty. Plus, Ryan Reynolds is a good accessory.
ALICIA KEYS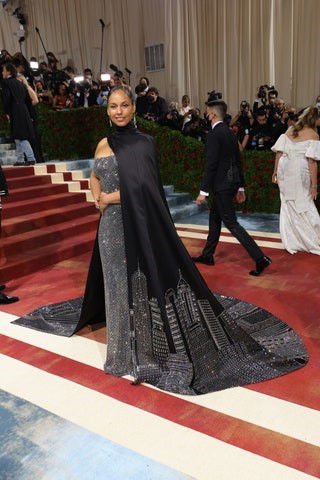 Alicia Keys wore a Ralph Lauren gown and cape inspired by New York City to the 2022 Met Gala. The singer arrived in a strapless sequined gown with a floor-length cape adorned with over 200,000 crystals depicting the New York skyline. Siri play "Empire State of Mind"
PALOMA ELSESSER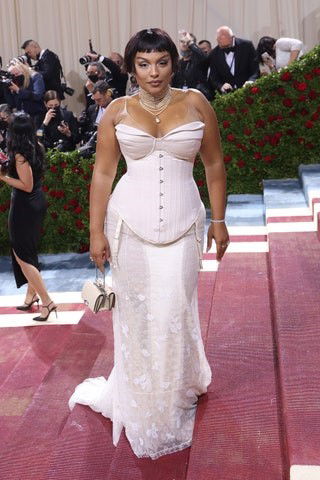 I honestly don't know who she is but this look ATE! I'm especially a big fan of the corset.
KAIA GERBER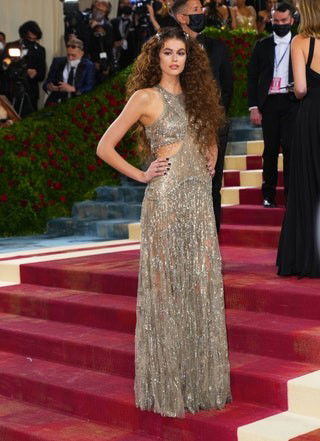 People should stop with the impression that elegant dresses have to have a train. I personally think this look was amazing. Gloves could have spiced this up as well.
ROSALIA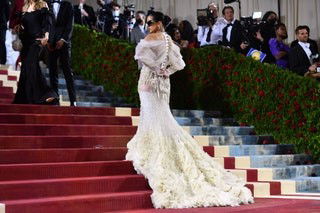 NICOLA COUGHLAN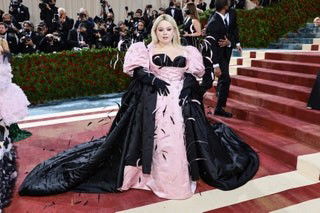 LAURA HARRIER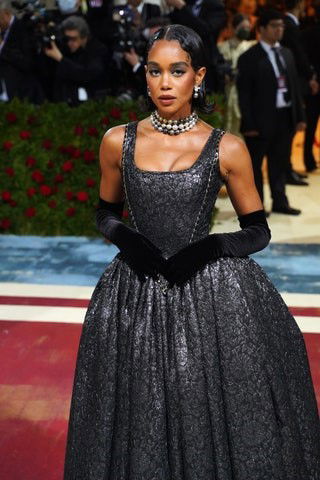 Surprisingly, this dress was gotten from H&M
STORMZY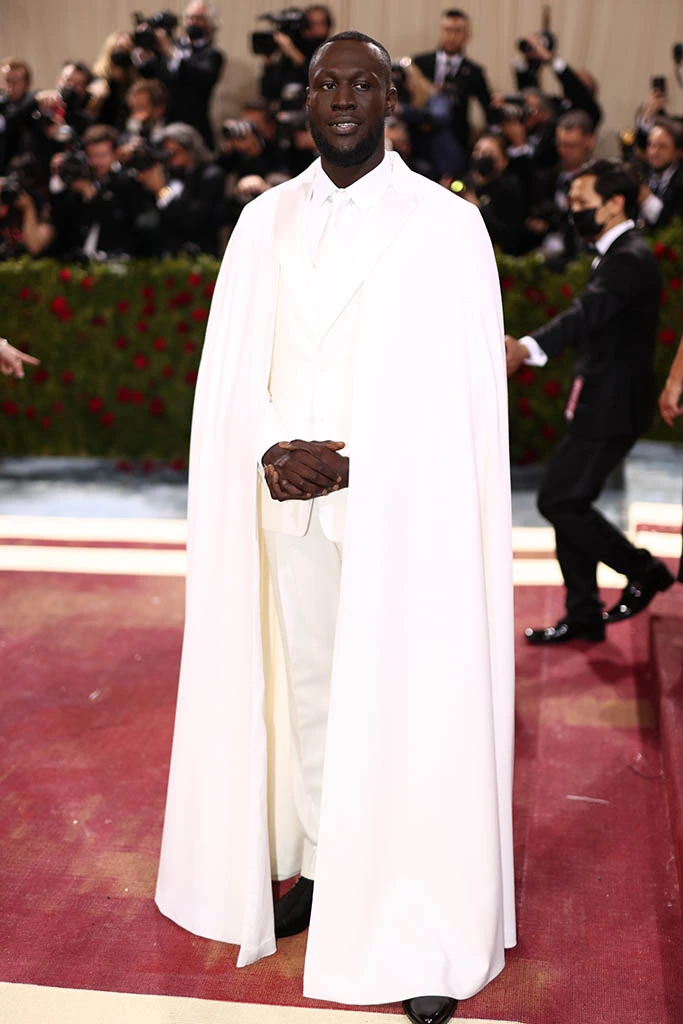 Honorary mention to the only man on my list, I don't know, but Stormzy in Burberry seemed to do it for me.