We had no idea how jam-packed A$AP Rocky's "D.M.B." music video would be with stylish moments when Rihanna and A$AP Rocky were spotted filming a music video last summer. Rihanna flaunts her street style in a variety of clothes. I was able to compile a list of every outfit she wears in the new video. Enjoy!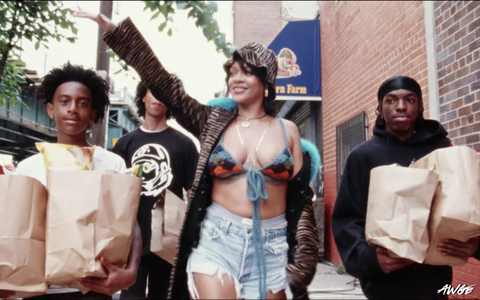 Rihanna is dressed in a leopard-print coat with blue feathered trim and a matching cap, with a colorful crocheted bra as a top. Gold earrings and necklaces complete her look. A pair of frayed high-waisted denim shorts completes the outfit.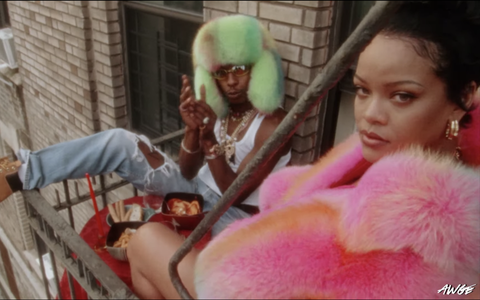 Rihanna kisses A$AP, who dressed in all-red for the occasion. An unbuttoned dress shirt, a checkered bralette, a head scarf, strappy sandals, and a handbag complete the singer's pink ensemble. She also wears a tan fluffy jacket.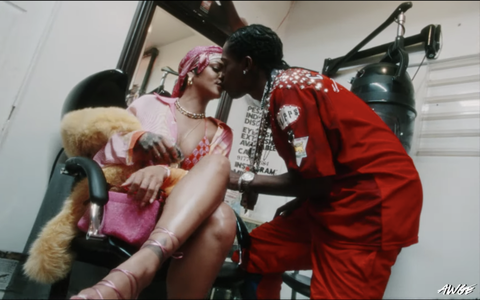 Rihanna is dressed in a black and blue jersey with silver jewelry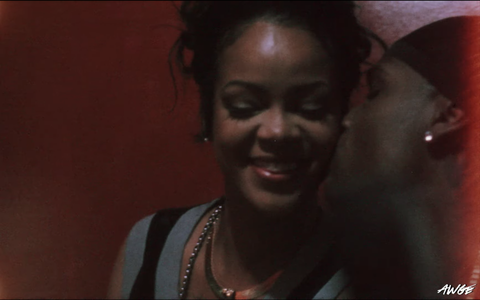 She's dressed in a denim miniskirt and a fluffy cropped blue jacket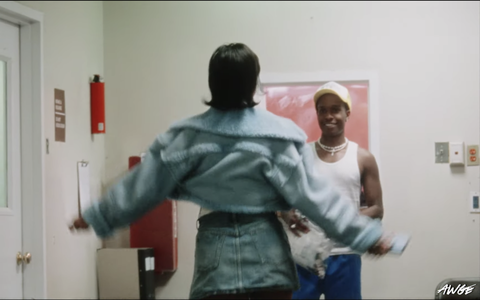 Rihanna is dressed in a tan slip dress with an asymmetrical hem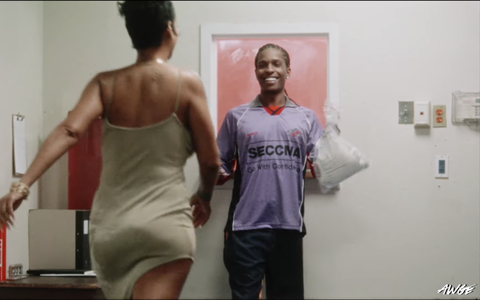 In a sparkling red minidress.
The singer is dressed in a mint blue tweed jacket with gold jewelry and sunglasses.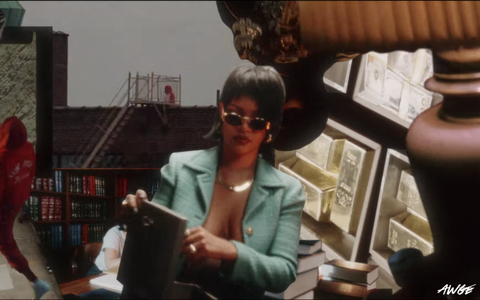 Rihanna dresses to the nines with a pinstriped black jacket and matching slacks.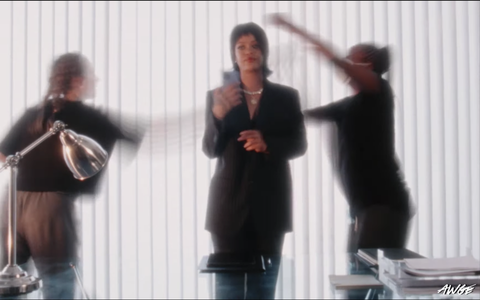 Rihanna and A$AP Rocky Rocky wears gold grills that spell out "Marry me?" as well as Rihanna's reading "I do."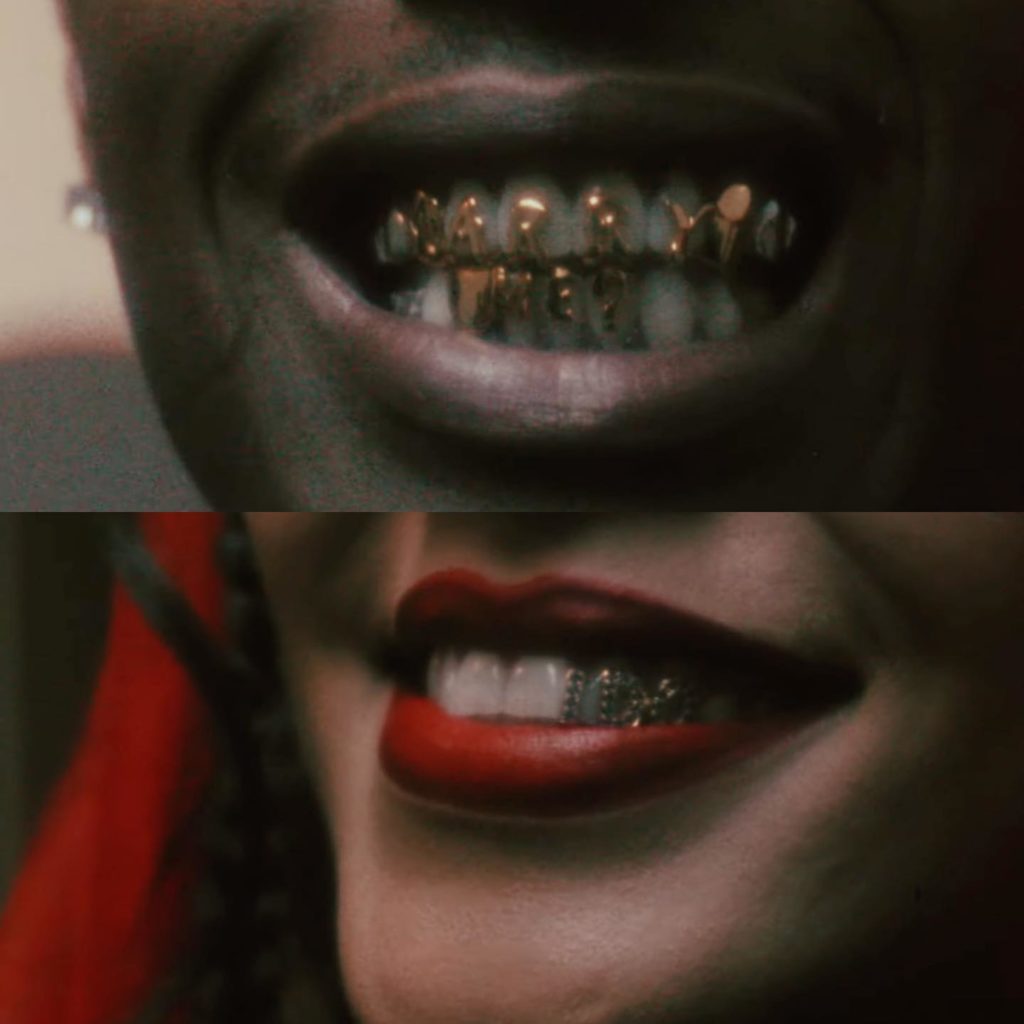 Rihanna wore a crimson red veil and a matching halter dress for her bridal appearance.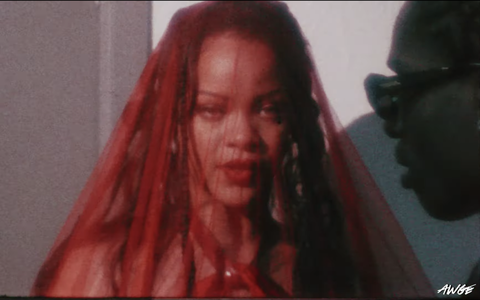 There looks to be a cutout below the breast of the silky garment. Meanwhile, the rapper is dressed to the nines in a traditional tuxedo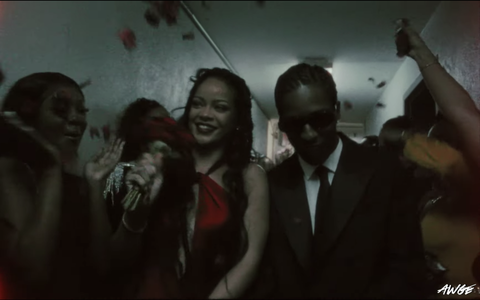 Rihanna's all-brown ensemble includes a corset tucked into loose pants and a long shearling-lined coat. Rocky is dressed in an all-black Stefan Cooke ensemble that includes a textured jacket and pants..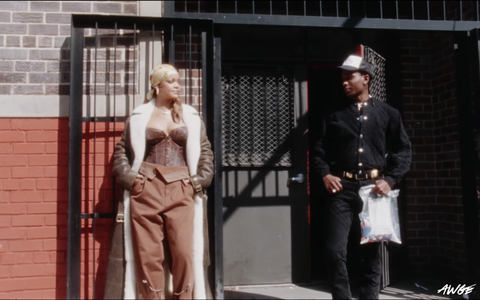 Rihanna kisses Rocky while wearing a black strappy top.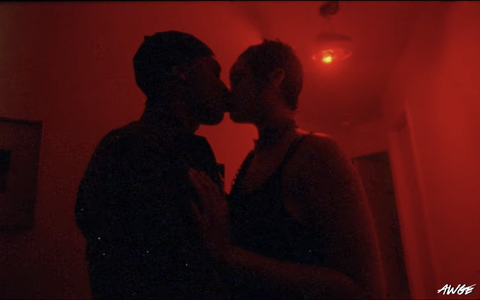 I end this by saying, one day ,I too will be someone's muse.