If you've been on social media or the internet this past week, you've probably seen a picture of a pair of huge, red, clown-style boots.
MSCHF is a group of artists who got together in Brooklyn in 2016 and came up with the latest fashion trend. Since then, MSCHF has become known for making controversial shoes, like Lil Nas X's "Satan Shoes," which made Nike sue them right away.
The company that makes boots and shoes has just released its newest product, The Big Red Boot.
The $350 sneaker debuts on February 16 and has been likened to those worn by comic book heroes Astro Boy, Ronald McDonald, and Dora the Explorer's faithful sidekick Boots, among others, and has already garnered a lot of attention from the media.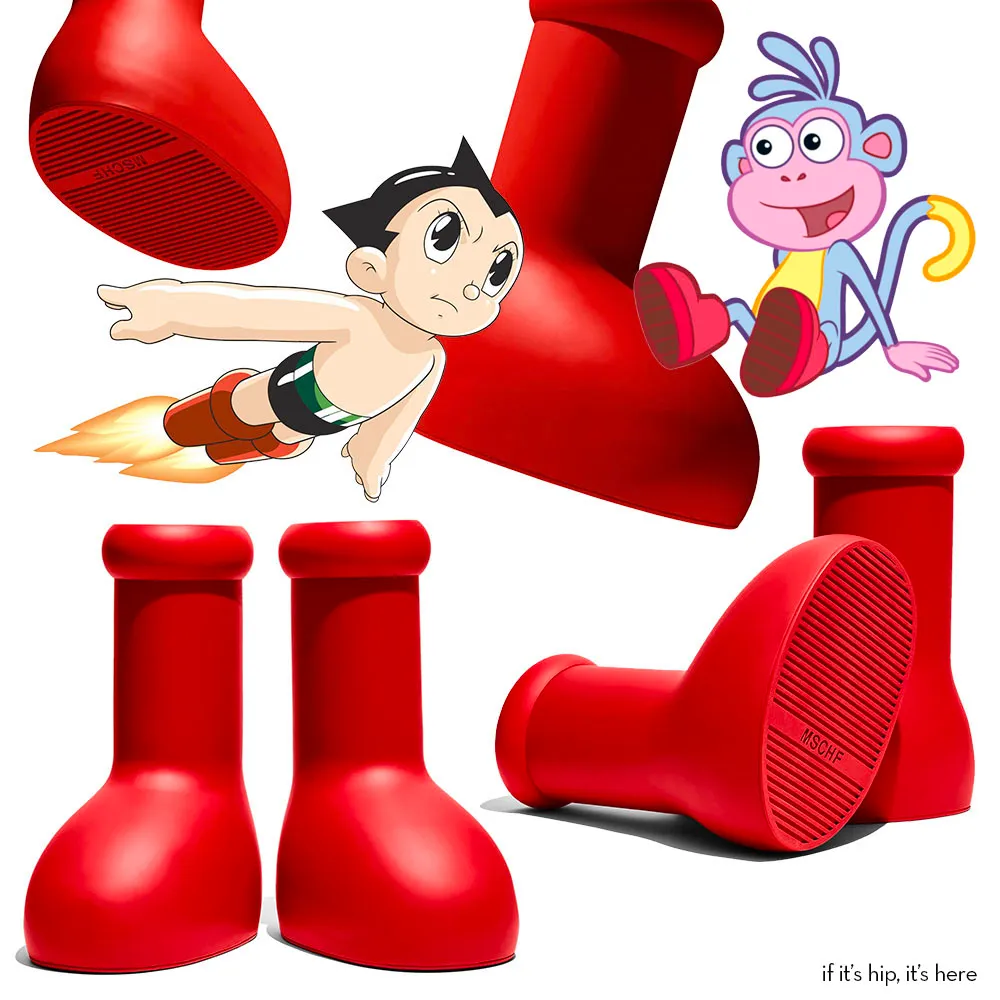 According to a press release from Business Insider, the big red shoes are made of a TPU rubber shell and EVA foam, which may contribute to their bizarre appearance. Big Red Boots are "cartoon boots for a cool 3D world," as the company MSCHF puts it, and if you kick someone in them, "they go BOING!"
MSCHF released a high fashion photoshoot of model Sarah Snyder wearing the Big Red Boots around New York City to promote the boots' launch, highlighting the boots' dramatic proportions.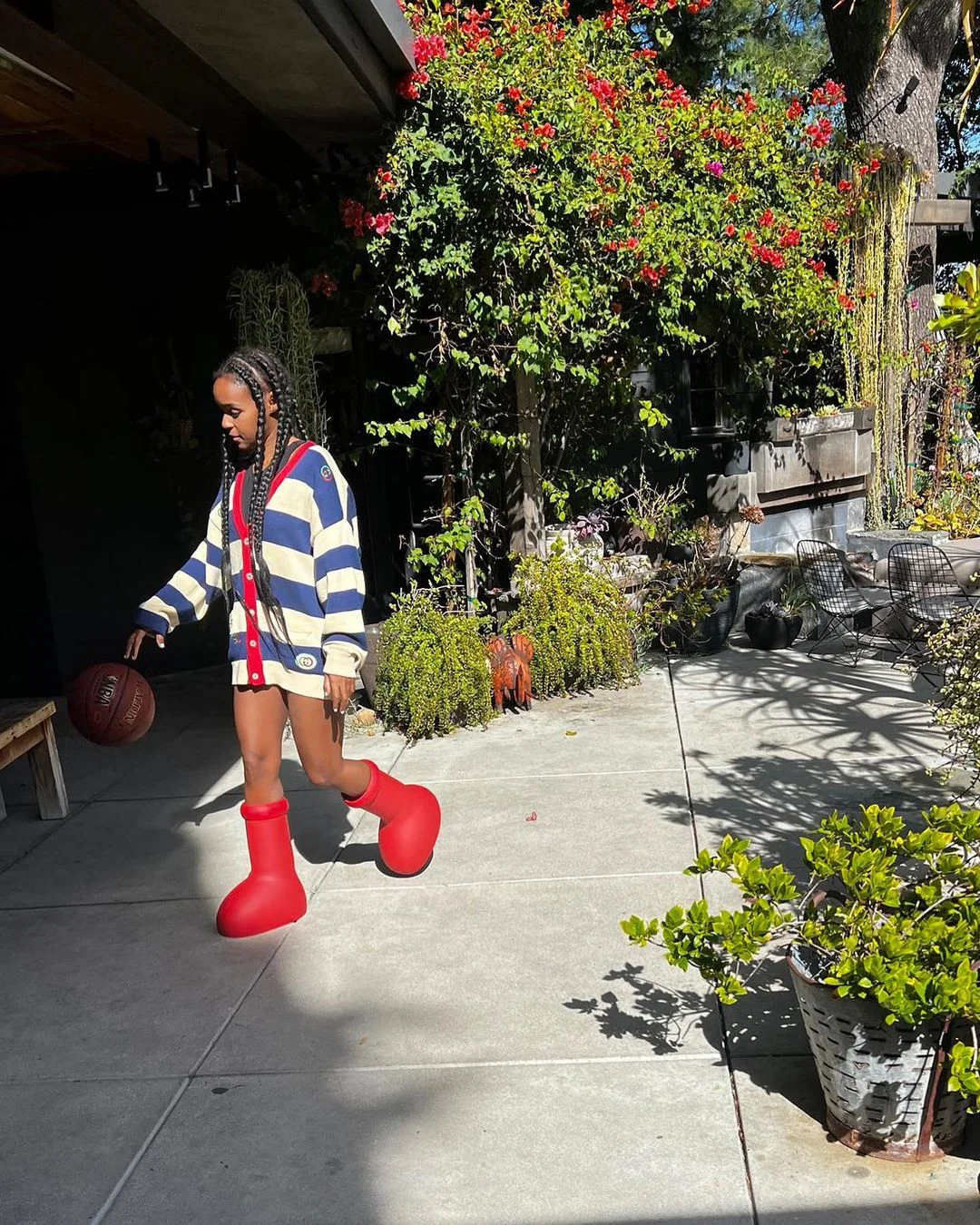 The internet has been buzzing ever since the Brooklyn art collective announced their "Big Red Boot," wondering who, if anyone, would actually wear these cartoon shoes. Quite a few people would, myself included.