I am a sucker for Christmas movies. Whatever genre it is romance, family whatever it is. I think Christmas is actual my favorite time of the year probably because my family is usual together during this time of year and I'm quite close to them. If you're like me you love Christmas movies as well, whether you love to watch it with your family, friends, partner whatever the case may be. I have some movies that came out this year for you to watch with a Christmas theme.
Christmas Dance Reunion: Lucy Mortimer comes to the Winterleigh Resort with her mother Virginia to assist celebrate the hotel's final Christmas season. Lucy is reunited with the owner's nephew, and her childhood Christmas Dance partner, Barrett Brewster. Despite the fact that the resort has run into financial difficulties and has had to cancel most holiday events, Lucy is leading the push in reviving old Christmas traditions, such as the iconic Christmas Dance, in order to attract new families and fresh hope to the resort. Lucy must now decide if she is willing to take a chance on love and reunite with Barrett for what could be the final Christmas Dance.
First of all, you see the two main characters, I am completely in love with them. They were the first fictional black couple I have ever rooted for in my entire life. I never really saw them in any other productions unlike Zac Efron and vanessa Hudgens so this makes me so happy. The fact they're in it together, I can just die of happiness.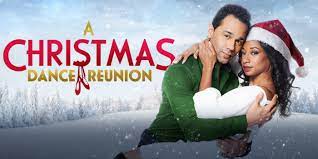 Love Hard: Natalie is a lady in LA who has built a career out of writing for a cringeworthy website about her horrible love life. After a lot disappointing dates, a friend expands the search radius of her dating app to include the entire country. Finally, she matches with a cheerful, engaging, and charming personality. After a particularly lengthy conversation, the long-distance digital boyfriend expresses his wish for Natalie to be present for the holidays. Natalie travels across the nation to Lake Placid, to meet the guy of her dreams at the behest of her friend and boss (the latter wants another tragic dating column out of the encounter). When she arrives, however, Josh does not resemble the photos he sent her. After being ignored on dating apps for so long, he used the images of an old friend, Tag, to talk to women. Natalie, outraged and now stranded in Lake Placid without her bags, decides to stay and impersonate Josh's girlfriend in order to impress his family. Josh offers to help her win over the man whose images she fell for in the first place, even if it's as dishonest as Josh's deception.
I really don't know Nina Dobrev well, only from vampire diaries (which I am still yet to watch) and the fact that the internet seems to emphasize on the fact that she looks like Victoria justice. Jimmy O yang Is apparently a comedian (I learnt from tiktok) and he was in crazy rich Asians I can't remember wat as. But you see Darren Barret that's the main reason I'm watching it, I won't even lie to you and don't forget the Christmas spirit as well.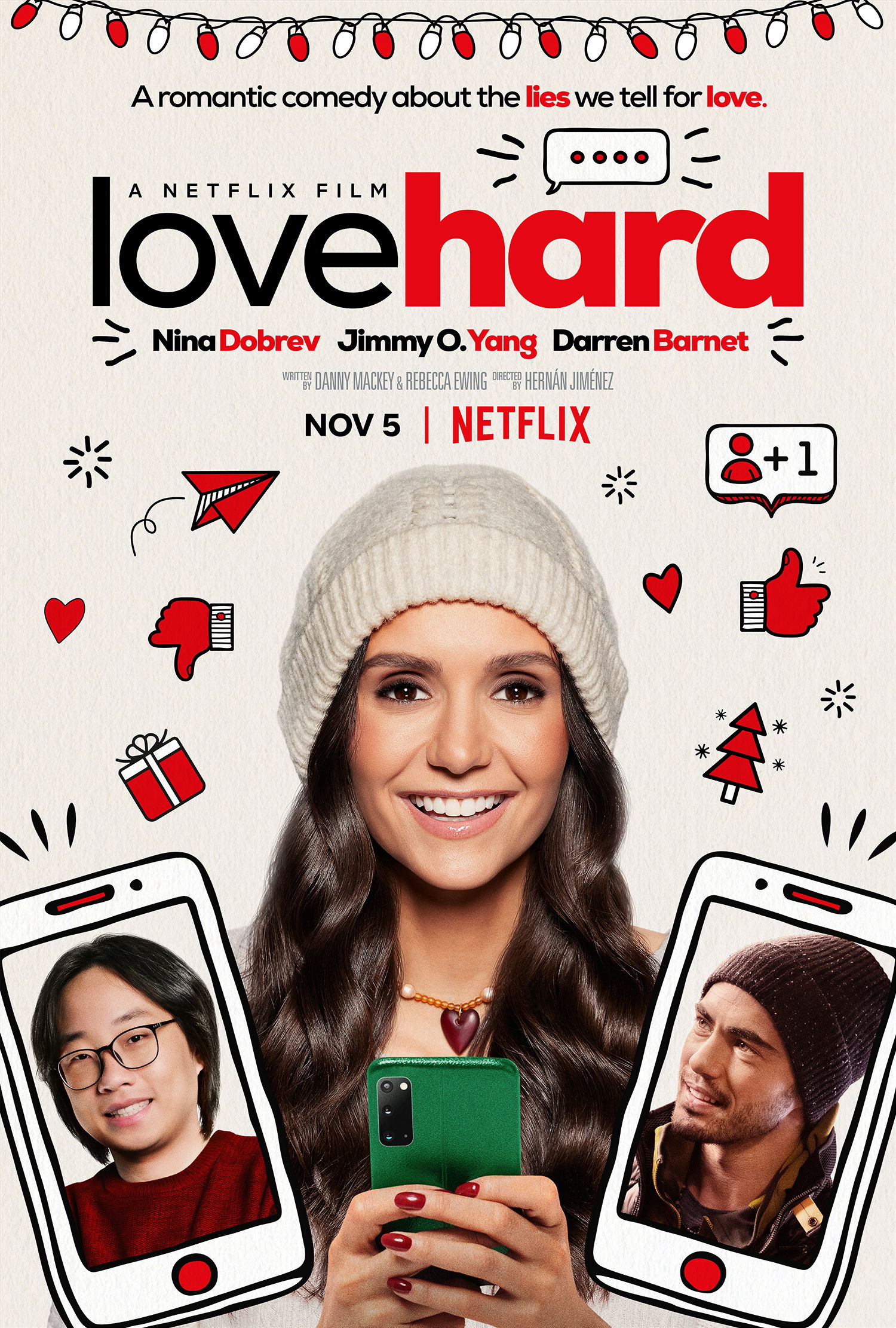 Princess Switch 3: Romancing the Star: Vanessa Hudgens reprises her roles as Princess Stacy, Lady Margaret, and Lady Fiona in the "threequel" to the "Princess Switch" film series. Vanessa reprises her roles as three different personas, and the film begins with a summary of the previous two films. It comes after Margaret, Duchess of Montenaro, was awarded the Star of Peace as the star for the top of their Christmas tree. However, it is discovered that the star, a precious mass of diamonds and gold, has been taken.
Margaret's 'evil' cousin Fiona has been imprisoned in a nunnery for kidnapping and impersonating Stacy, so Stacy and Lady Margaret Delacourt plan to free her.
Fiona utilizes her connections and unexpected flexibility to pull off a James Bond-style robbery to steal the star back before the lights ceremony, while the three versions of Hudgens get together to formulate a strategy. Margaret must mimic Fiona and flirt with the film's antagonist, Hunter (Will Kemp). Stacy must also perform an impersonation of Fiona during a disciplinary hearing.
I love love love Vanessa Hudgens so much, I have always ben a big fan of her. Do I feel that they are overstretching this plotline? Yes. Would I still have the same energy and hype required to watch this movie? Yes. Therefore I implore all of you to watch it, because why not?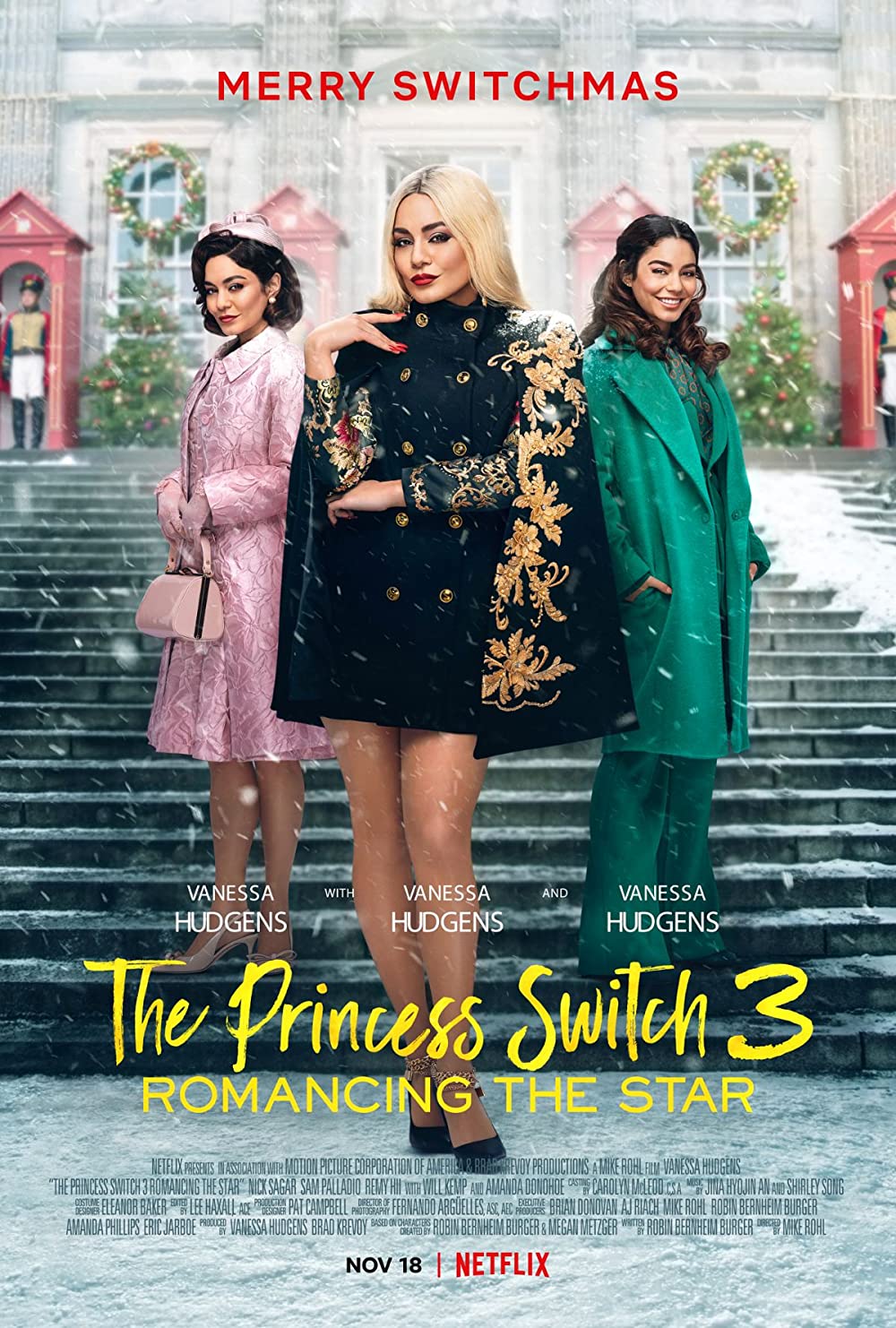 A Naija Christmas: "A Naija Christmas," according to Netflix, is a family comedy. The film follows three devoted sons of a powerful mother as they race against time to accomplish their mother's most cherished wish: that they all marry by Christmas. Naturally, as each son schemes to bring a bride home to his mother before the holiday deadline passes, he will face his own set of challenges. While the three boys are frantically looking for wives, their mother arranges a lavish Christmas celebration for which she will be known for the rest of her life. Will they all marry, and will their mother be able to throw the party of her dreams? Or will it be a social disaster for everyone?
I don't have any memory of watching a Christmas themed Nigerian movie, but the plot looks familiar and I hope to see a nice movie depicting Nigerian culture and how Nigerian mothers and women carry marriage on their heads.