Deela busted into the scene in 2019, and since then she's been taking the rap scene by storm. With a number of singles and freestyles out and a whole album. Her raps exhibit her mastery of her art to a T. Deela is on the pathway to stardom and no one is stopping her. She's performed about two times and both times she's received an amazing response for the audience, encouraging her each time. I spoke to Deela, like, a Bad B to another Bad B, and she was amazing to talk to. At a time, I forgot it was an interview and thought it was a random conversation between girlfriends. From our talk, she is genuinely unafraid to be herself and speak her mind. She's intending to stay on the scene and make a difference especially in a male dominated industry.
When did you decide to be a rapper?
When I was younger my dad used to play a lot of music, funnily enough Christian music as well. So definitely I listed to a lot of Christian music growing up. At the same time, I listened to a guys like Biggie, Tupac, Jay-Z and Anita Baker. Definitely these guys influenced my music taste and genre, big time.
Any future collaboration wishes?
I would really like to collaborate with Ariana Blnde. I think she's super talented and I would I really like to work with her very soon.
How do you feel being Compared to Flo Milli?
I am a big fan of Flo Milli so being compared to her and finding similarities is definitely an honor for me. I love her flow, how she raps and everything so definitely being compared to her is a good thing for me, which realizes how good I am.
What school are you attending, what are you studying in school and do you plan to use your degree?
I currently attend the University of Manchester, studying Bio Medical Science, interesting I know, I've always been in the field of science so I figured why not? On the topic on whether I'm going to use the degree, I really don't think so, but I might eventually because I can work anywhere in any field without any hitch.
Are you an only child and if not are they supportive of your music?
I have two brothers, one older and one younger. They both are really supportive of my music, supportive of Deela. When I was younger, my older brother used to play a lot of music around me growing up, Kanye and the likes which obviously influenced my personal taste of music, while my younger brother listens to my music.
What are your hobbies?
When I'm not listening to music, chilling with my friends, clubbing, you know living my best life. I love to play tennis. I also love cooking and baking, I love to be in the kitchen o my own terms cooking something up, I dish I like. I actually find cooking fun except when my parents make me do it, then it becomes a chore which I don't like.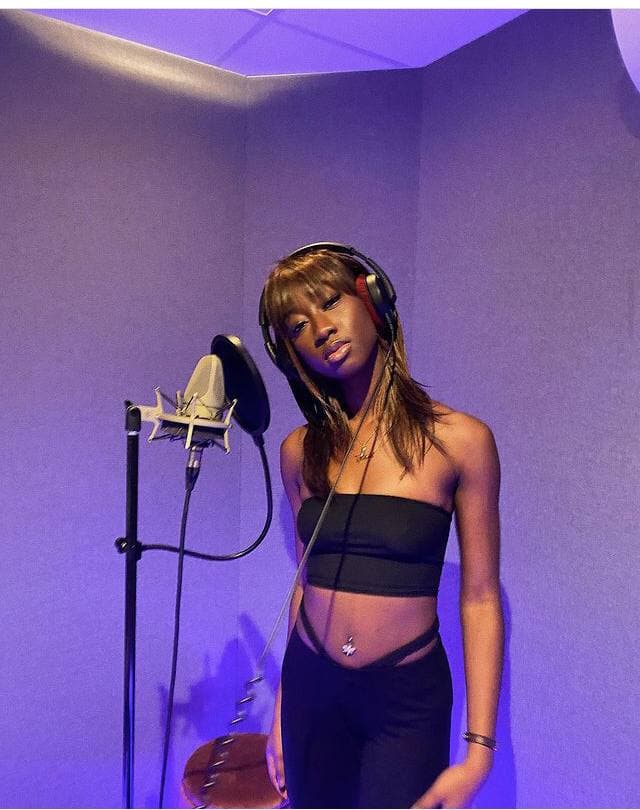 Any new project in the works?
Right now, I'm not working on anything new, I'm allowing my album to summer a bit so I people don't get tired of my music. I'm just going to work on some lyric videos and some visuals on some of my songs, not telling you which one, just wait and find out
Anything you've learnt from the industry, any sexism?
So, the industry hasn't been sexist to me actually, it's just that sometimes when I contact people for some things like mastering and mixing and graphic designing, I'm treated with a bit of disrespect, I mean I'm just a customer treat me with respect. I pay you for your services, that should be it, there shouldn't be any other thing or form of disrespect. Right now, I'll say I've learnt self-reliance, be independent learn to do things yourself, right now I'm trying to learn a little graphic designing and such to be able to things myself.
What emotions would you say influence your music?
My music is a result of my emotions definitely, especially when I'm in my feelings, anger is a prominent emotion, I spit my stuff according to how I feel, I mean just listen to BITCH BOI.
Who is your biggest support?
My family and friends definitely support me in whatever I do, so that's amazing honestly. Especially in this part of the world its not really easy getting that kind of support from family. I mean my dad got the location for my first listening party, that was amazing. I would say I'm really lucky.
Was there any time you felt like giving up?
Honestly there has never been a time that I felt like giving up. It sounds weird I know, but I don't usually ever feel like giving up, whenever something gets harder, I just get more motivation to work harder and do better.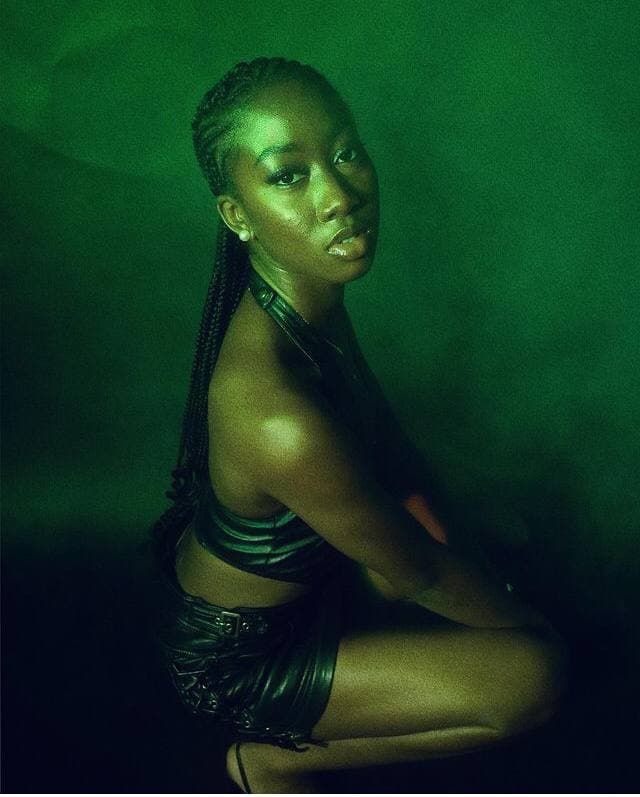 How were your first and subsequent live performances?
My first live performance was at homecoming and that was amazing, I performed with Deto Black and Tblu at homecoming and it was so amazing. I also performed at a house party in Lagos last December, it felt really good. I think I'll say that's my favorite part of music honestly, I mean that the part that rakes the most money, so of course. The performance in Lagos was amazing because I saw like people who knew my music, some of them didn't even know what I looked like they just knew my songs and its amazing that my song has come far like that.
What are you currently listening to?
Currently I'm listening Gunna and The Weekend's new album, I've been trying to vibe with it. I'm also listening to Young Thug, always, I also listen to Nicki Minaj, also Future, Tay Iwar. I also listen to pretty boy and Amaraee basically. I would say my music taste is very diverse honesty, I listen to anything I vibe with honestly.
What do you think about your growth so far?
I would say my growth has been quite good, I didn't think I would have gone so far so fast but obviously I'm still aiming for higher. I'm happy with my and I'm really proud of myself and how far and good my music is doing.
So what are you waiting for go check out her music. Gorgeous gorgeous girls/guys listen to Deela. Go stream "Done Deel"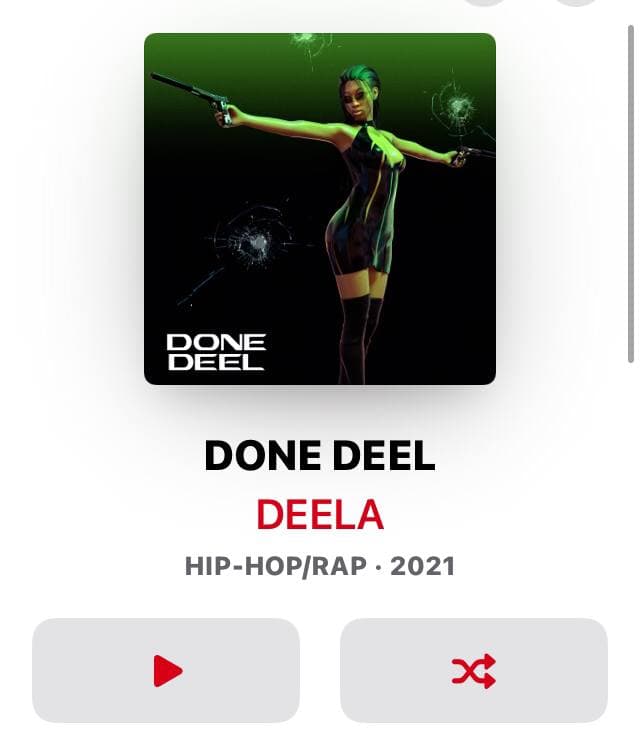 Follow her on Instagram as well: https://www.instagram.com/deelagram/
Find her on SoundCloud; she just dropped a cover: https://soundcloud.com/deela
Watch the video as well : https://www.youtube.com/watch?v=1taCLyJsazc