Maitreyi Ramakrishnan from the Netflix Show "Never Have I Ever" has another Netflix production in the works. The Netherfield Girls, a new rom-com that will appear on the streaming giant, will star Maitreyi Variety reports. It's her first ever movie role.
The movie will be directed by Becca Gleason and it will take up the part of Lizzie Bennet with Becca's own script. Yup, this Bennet Lizzie. Jane Austen's famous work Pride and prejudice is "a fresh and modern girl."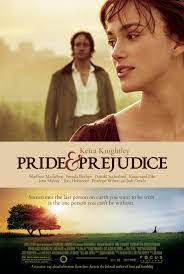 Aside from the literary allusion, Emma Stone's 2010 adolescent comedy drama Easy A and Julia Stiles' 10 Things I Hate About You were both claimed to derive elements from the piece that first performed in 1999. Can anybody guess this reference mix? Perhaps not. Not probably. Are we with the concept rather? Durhhhh
"I had to keep this secret for so long but HERE YOU GO!!!! AAAA I'm so excited. [Becca Gleason] is such a homie to me already. Couldn't ask for a better first feature-film. Time to do Jane Austen proud," After shrieking the film, Maitreyi posted on her Instagram account.
The project has yet to be given a release date, but to say we're I'm excited about it is an understatement. In the meanwhile, we can expect to see Maitreyi in the second season of Never Have I Ever, which is set to launch in July.