When I first saw the buzz on social media for the YouTube series, I was annoyed because I'm the type of person who doesn't like to watch things that are popular, such as Game of Thrones and Money Heist. However, a small part of me wanted to see what all the fuss was about, and it actually exceeded my expectations of how entertaining it would be.
I was already sold on the fact that it would show two Black couples laying bare the issues within their relationships and covering topics that people relate to – real Black love is mostly absent on mainstream TV, all they show are ghetto couples, and those that are shown don't go into the issues that matter. The fact that they are Nigerian and Ghanaian just added to my enthusiasm.
Blue Therapy has been seen over seven million times across five episodes and the finale, which was uploaded this Thursday, proving that I am not alone in my thinking.
So, what is the deal with Blue Therapy? Blue Therapy was created by Trend Centrl, who also own the hit online discussion series BKChat LDN. It simply takes viewers inside the therapy sessions of two couples - Paul and Chioma, and Jamel and Deborah interviewed by Denise,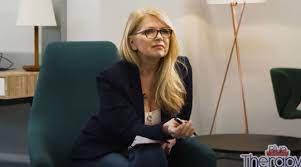 For added entertainment value, the series is written in the same way that many other reality shows, such as Towie or Made In Chelsea, are. Andy Amadi, the show's creator, has stated that, though therapist Denise is an actor, the two couples are still dating in real life. Many people are still concerned that the entire series is a hoax, despite his assurances.
However, I'm not bothered that the couples aren't real because, not only have they made the show more entertaining, but many of the themes discussed so far are typically true to reality.
For example, after a year of dating, Jamel was afraid to present his girlfriend Deborah to his family because he was concerned that her "loudness as a Nigerian" would not be well welcomed by his Ghanaian parents.
The deeper meaning of this could only be understood by those of us who are West African and are familiar with the age-old rivalry between Nigerians and Ghanaians, which we young people usually laugh about – but which is sometimes very real for the older generation and goes beyond which country makes the best Jollof rice.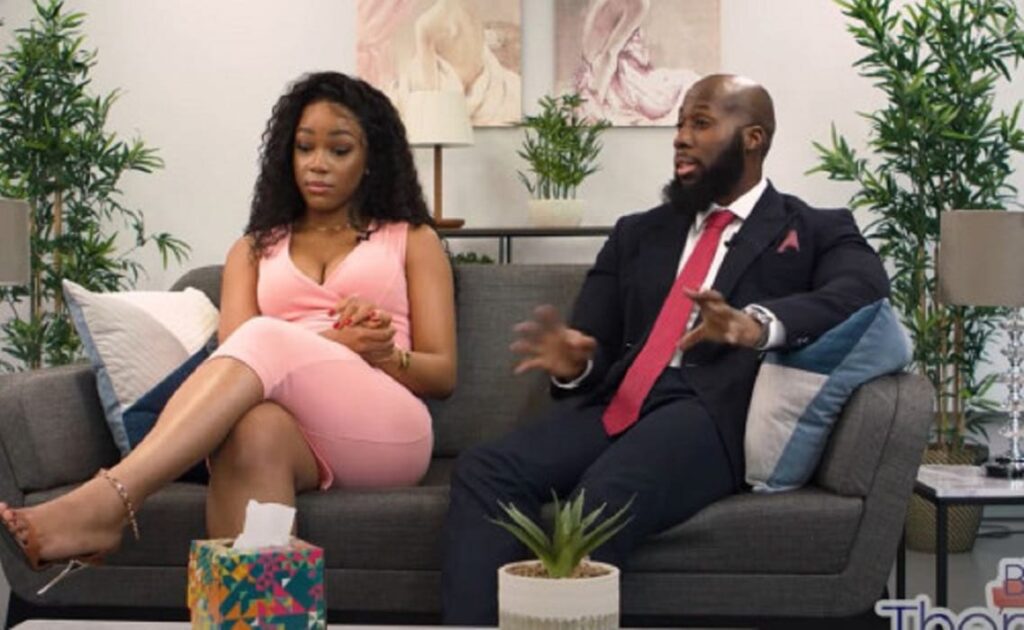 Paul and Chioma
Paul and Chioma are also dealing with cultural challenges. Chioma is irritated that Paul no longer wants to eat the Nigerian food she prepares since he is on a new clean eating plan that includes few seasoned meals. He's also sick of her listening to Afrobeats, particularly Burna Boy, despite the fact that he's Nigerian himself. It's the subtle subtleties inside these cultural exchanges that, one again, aren't shown on conventional TV but have a huge attraction to the African diaspora.
Deborah and Jamel
It's also fascinating to see how Blue Therapy addresses these lifestyles and how this might affect relationships. Jamel spends hours 'marketing his business' on the Clubhouse app, which appears to be more time than he spends with Deborah, who badly wants the newest Gucci bucket hat and to eat at luxurious restaurants like Novikov and Hakkassan.
However, there might be more to Jamel's diversions as a shocking revelation in episode five implies he cheated on his ex
. Even if we don't know a Deborah or a Jamel, we almost certainly know someone who does.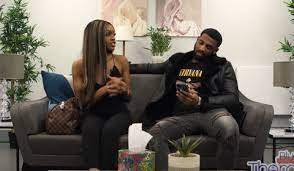 Then there's Paul - whether you're an alpha male like him or are irritated by the way he speaks to Denise and Chioma, his attitude will compel you to respond in some manner.
It's not all bad, either. We've witnessed romantic moments between the couples, particularly between Paul and Chioma, such as when they were forced to gaze into one other's eyes without speaking (arguing), as evidence that affection once existed or still exists.
Honestly I've been stalling watching the finale, but I'll probably get round to it this weekend. If you haven't I highly advice you watch it because, why haven't you ?