Iretidayo Zacchaeus is the 22-year-old independent entrepreneur of the now-famous Street Souk event. The largest streetwear event in Lagos was founded two years ago. It was inspired by her mother's Fashion and Beauty conventions to a similar result. She is unquestionably establishing herself as an Industry Lion. She has become a figurehead in the worlds of streetwear and music, gradually but steadily conquering and carving out her own place.
It's incredibly amazing to see a young lady at the forefront of streetwear in Nigeria. Given that the streetwear community, like most others, is primarily male-dominated and has traditionally catered to male consumers, it's terrific to see a refreshing change on this front.
In this interview, Iretidayo discusses streetwear fashion, gender, drive, diversity, her future ambitions, and the future of her Streetwear Convention.
What did you study in school? Does it align with the vision you have for yourself in the future?
For my undergrad I studied International Business Finance and Economics and for my postgrad I studied Marketing Strategy and Innovation. They both kind of align with what I want to do with the future in terms of finance, business, learning how to make money, learning what to do with money,how to invest money, different things like that. I find that very important. I learnt a lot of things; like how to build my budget, which I used for street souk and which I used in other areas of my life.
Has there been any point in your life/career where your gender ever restricted you from achieving anything?
I wouldn't necessarily say it has restricted me from doing anything, it's just kind of made things a bit harder, I just feel the need to push myself more or prove myself more because I'm in a male dominated space. I've never really seen it as a negative. I just saw it as 'let them know that I'm here because I'm great, not because I'm supposed to fill some quota' or anything like that.
Street Souk recently held its fourth edition last December. Having been well received in Lagos, you've mentioned the possibility of branching out to other states and countries. If possible, how soon do you see this coming to light and to where?
Honestly we're trying to branch out the whole of Africa, hopefully we'll see the first edition outside Lagos this year, it's something I've been working towards, a dream of mine for a long time, fingers crossed we are able to make it happen.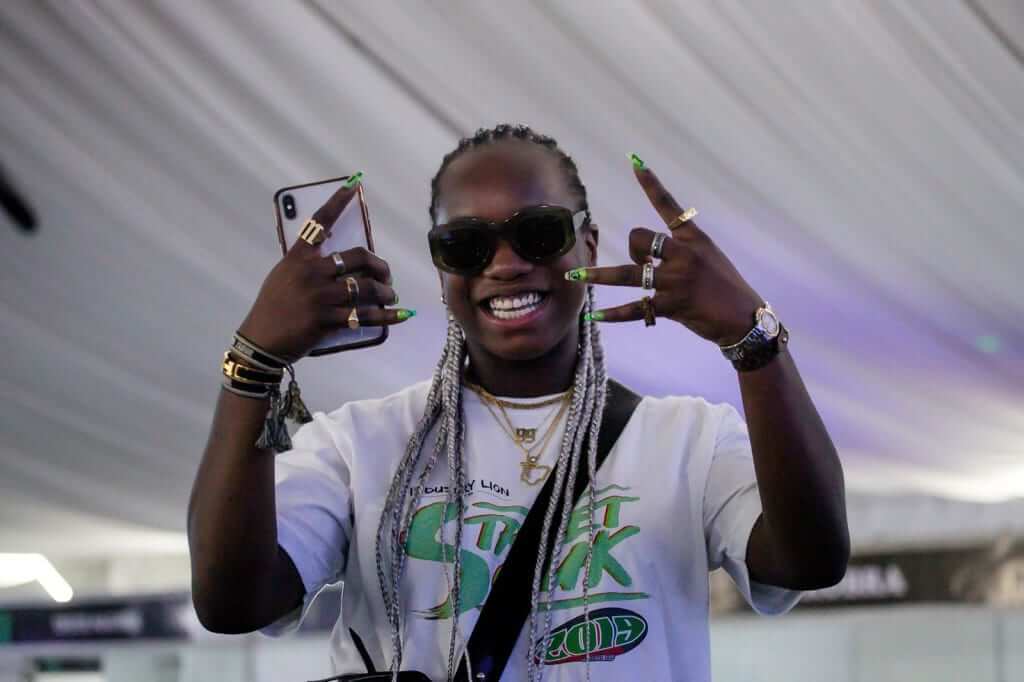 Do you think Street Souk has become well established and can stand on its own right now.
I wouldn't say it is established and can stand on its own, I feel like it's still on the journey of getting there. I'm still building and I'm still learning. It hasn't even scratched the surface of what it's supposed to be. I feel like these last four years have been a tester of the market, getting familiar within the maret. There is so much more street souk is going to become anc can become.
Is there any other thing you would like to venture into?
There are a lot of other things I'm going to venture into throughout my life. In the end I'm only 22. Street souk was the start of something and it's definitely not the end. I'm very into tech, I still plan on going into finance. There's so much I could go into and would want to go into, I could never really put myself in a box or corner myself and say this is what I'm doing.
What do you think of the female populace in streetwear/ fashion generally? Do you think they could do more?
I feel like there are not enough women in streetwear, especially in Nigeria. I feel like we're still getting into that place of people being comfortable doing streetwear and not be affected by statements like 'this is meant to be for boys'. We're all aware that Nigeria is a very opinionated, gender biased country. It'll be nice to see more females, even globally as well, go into streetwear. There could be a lot more female streetwear heads, even though there are a couple here and there. As always there's still a lot of catching up to do, but I know we're going to get there eventually.
Many people attribute streetwear to only being expensive/luxurious; what are your thoughts on this?
That is extremely false because streetwear and luxury streetwear are two different things as far as i'm concerned. You can't necessarily compare a Cortez to an Off-White in terms of pricing as the latter is more expensive than the other. Streetwear is ebay of expressing yourself, there are different levels to it as we've seen through all the different kind of brands. Streetwear being expensive and luxurious isn't it, if anything, because of it being so rare, it helps to build hype around your brand. that's what gives it that sense of being expensive. I would not say streetwear is meant to be expensive or exclusive, it's literally supposed to be a way of expressing yourself and being as inclusive as possible.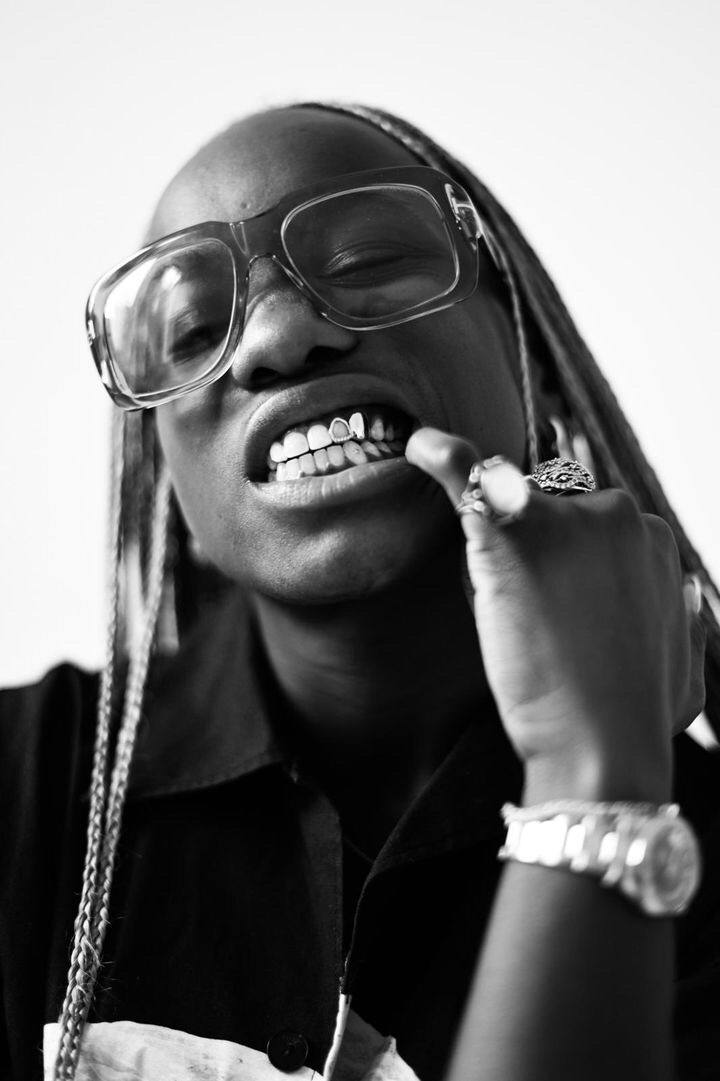 If you could work for any three big fashion brands, what would they be?
If i could work for any three big fashion brands it'll probably be; Rick Owens, because i just really really love their stuff, Supreme, because it's a heritage streetwear brand, that's one of the best of all time. The last one will probably be Louis Vuitton because that's just like luxury heritage, just to see how you can play around with their patterns and use their resources. I wouldn't necessarily say working in a fashion house is a dream or a goal of mine, but if it happens it happens.
Being a music lover and enthusiast, which artists are your holy grail?
I listen to a lot of Teezee and Davido, amapiano. I mostly listen to a lot of Nigerian and afrobeat music. My favorite artistes are probably Future, Drake. I love Tems. right now I'm really listening to amapiano and I kinda listen to a bit of everything.
Apart from fashion and music, is there anything else you're interested in that may shock people?
I would say I have a lot of interests. I'm very very interested in sports, i'm a big Formula One and basketball head. I'm really into tech. I feel like I'm into a lot of things but off the top, fashion and music are the things I'm most interested in.
What advice would you have given to your younger self that applies to creatives out here?
I would have told myself to be easy on myself, what is meant for me will come for me. Stay original, stay authentic, don't try and be anyone else because everyone else is taken. Just continue doing your thing. Be good, be honest and literally everything will fall into place