The governor of Lagos, Babajide Sanwo-Olu, declared a 24-hour curfew on 20th October prohibiting people from exercising their right to protest under the Constitution. As armed men opened fire, protesters blocked the doors, sat down, and sang the Nigerian national anthem. The lighting on the street was shut off, and witnesses at the scene said that men in military uniforms prevented the ambulances from reaching the wounded. This brutality is now known as the Lekki massacre, in which many people's bodies fell.
This all played out on Instagram Live. Those that struggled for liberty came to the ground in death. I could hear my people's cries in our mother tongue and appeal for support. I could see mothers grasping and anguishing their sons. Nigerians can't wait anymore; they need improvement. The heads and intestines of people on the street have been exposed to many graphic and tragic incidents. Any horror film I ever saw was nothing compared to this.
There have been numerous occasions in history that social justice campaigns have culminated in positive improvements in a matter of days. I assume that Nigeria's President is choosing to allow corruption to proceed, and any action he may take to stop it is not limited to time but to his own corruption.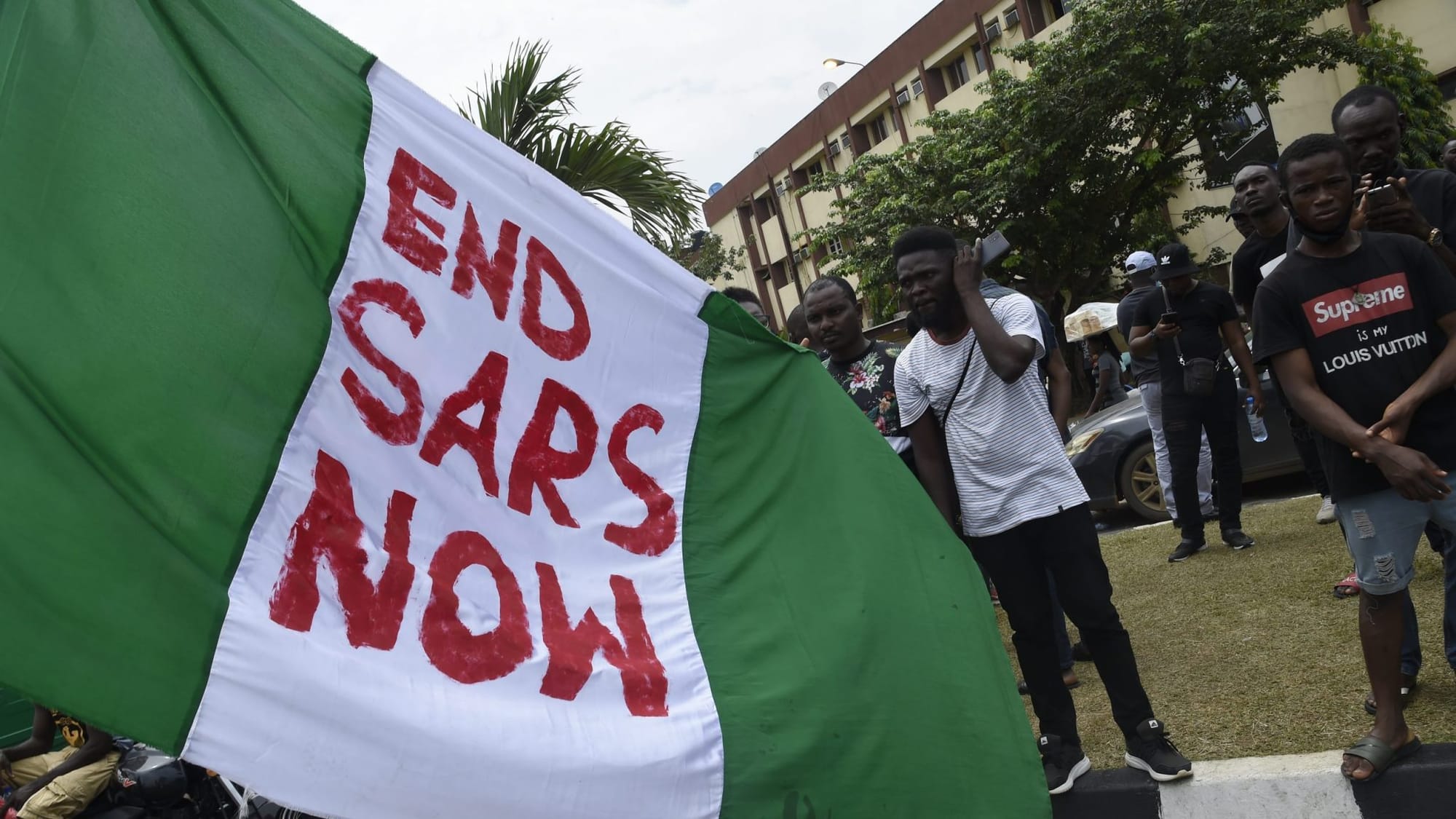 Ironically, the Nigerian anthem's last lyric says, "to build a nation where peace and justice will reign." I've heard these lyrics sung so many times. On 20th October, for the first time, the Nigerian flag was stained with my people's blood as they fought for their rights and justice. Nigerian politicians must face the fact that, like the flag, their hands are soaked with the blood of thousands of Nigerians who have lived their whole lives crying for justice.
The country gave the final reason why this country needs a change and definitely not guaranteed by APC. People's children, husbands, wives, sisters, and brothers left their homes that morning to join the peaceful protest to end SARS and never returned. The government still dares to face the country and tell us all that nothing happened, that no lives were lost, the lives taken by the same armed forces set up to protect us, the country's citizens. Among others, these people lost their blood on the same land they sought out to rescue out of the clutches of the evil ones. The same ground took their lives barbarically from them without pity or even a hint of remorse.
Most recently, their goals have been clearly highlighted by the special anti-Robbery (SARS) squad, which, due to their violent treatment and repression towards Nigerian youth, has attracted international attention. SARS, a Nigerian police section, promises to protect civilians from thieves, but reports in Nigeria on the ground suggest that they are a force aimed at young people.
Youth with iPhones or good vehicles are known to attack them. The same happens to tattoos or dreadlocks people. Bribery is generally the only way out of these sessions. Police gatherings may otherwise be turned into violence and, sometimes, death.
The campaigns that have been organized are groundbreaking, and for decades to come, I hope it will go down in history. I watched young Nigerians support those demonstrating, both from behind their screens and all over the world. Organizers such as @fkabudu have worked in the streets as the first aid workers for this cause. Protesters are being donated by groups like the Feminist Coalition across Nigeria. Local industries have provided food and water to demonstrators. On social media, I see neighborhood cleanups and spaces for worship services for the protesters. It is rooted in unity and justice; that is the beauty of this revolution.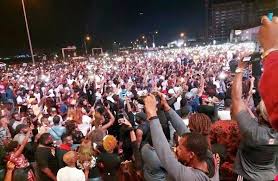 These times a lot of things have really been put into perspective. We see much how much our leaders value our human lives and opinions, that is, until the elections, of course. They bribe people with little money that seems like gold in their eyes due to their hardships, swaying their votes. We have also been able to discover how much control and influence our media houses are under. They couldn't even report the news correctly; writing news in favor of the government isn't a feature of democracy free press, or have we switched that up to as well.
We've also been able to see how seriously/unseriously other countries and international organizations take us. We applaud all media houses internationally that made our news and dilemma widespread, all celebrities that stood with us; however, they did. We should be grateful to r those who lent and are still lending their platforms and voices nationally(Falz, Tiwa Savage, Tiwa Savage, Omah Lay, Mr Macaroni, Wizkid, Davido, Burnaboy etc) and internationally(Cardi B, Saweetie, Rihanna, Quavo amongst others) enough and fight back. The #endsars campaign does not advocate for the reform of SARS, but only the full elimination of this community will bring real justice. This generation, Generation Z, is phenomenal. We all deserve to be applauded, but too far from over; we've started and gone this far, so there's no way we can stop; we should see this as an opportunity to recuperate and come back with better tactics.
We have to try our best not to lose hope, I know it's hard, but we have to press on. If not all those who have died, would have all died in vain if we don't accomplish the mission. So we have to be ready to move once we are all called upon. We can't continue to suffer in silence, something must change for the better all this is enough. Let us continue to use our social media to empower oursleves and work for the change we so much hope for.
I'm curious if this isn't enough for the country's government. Why is their scream of wrongdoing and sorrow not enough to reassess and fundamentally reform power structures as the next generation of Nigerians are crying for a world free from police violence? aShe pointed out what is known: President Buhari is a coward. "Buhari you have been a bad boy," said the young protest lady, Mbachu Stephanie.
Nigeria's young people are weary. They set their lives literally on track to achieve real justice. How many more names are we going to need to remember? The lives and families of Kolade Johnson, Ifeoma Agbudu, Ayomide Taiwo, Tiyaiwu Kazeema must also be relevant as we say, 'Black Lives Matter.'
If we are to achieve independence from a society free from capitalism, imperialism, and fascism, we must understand that Black liberation must be a global revolution. We will never achieve real freedom until we are all alive.