Last week, Lagos Fashion Week made a triumphant return after a year's absence. Physical shows in 2020 were made impossible due to the global COVID-19 pandemic and countrywide protests, leaving industry insiders wondering how the pandemic would affect the African fashion industry. On the other hand, Fashion Week was better than ever, thanks to a mix of digital-only shows, intimate presentations, and physical runways at the Federal Palace Hotel in Lagos.
Many designers were inspired by the events of the previous year. Some drew inspiration from the Nigerian End SARS protests against police brutality, which occurred almost a year ago to Lagos Fashion Week 2021. Others drew on the COVID-19 pandemic's losses and even more focused on themes of healing and survival. In terms of fashion, many designers were drawn to bright primary colors and shoulder details inspired by the military. Lagosians still love their bags, as evidenced by the abundance of clutches and purses on the runways.
JZO
JZO's S/S 22 collection was about creating unconventional basics that can serve as the foundation of a man's wardrobe. JZO is one of Nigeria's most innovative designers, with solid and bright colors and a unique take on traditional silhouettes.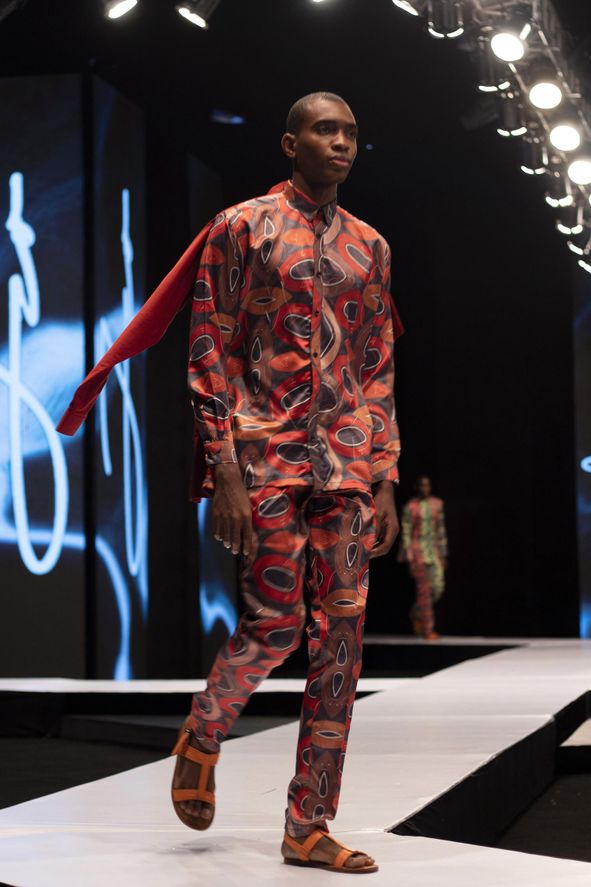 Lush Hair
The Lush Hair presentation was lighthearted, entertaining, and highly effective. It featured models of all shapes, sizes, and ages, each unique and beautiful hairstyles. Denrele Edun, a vivacious media personality, lit up the runway right away.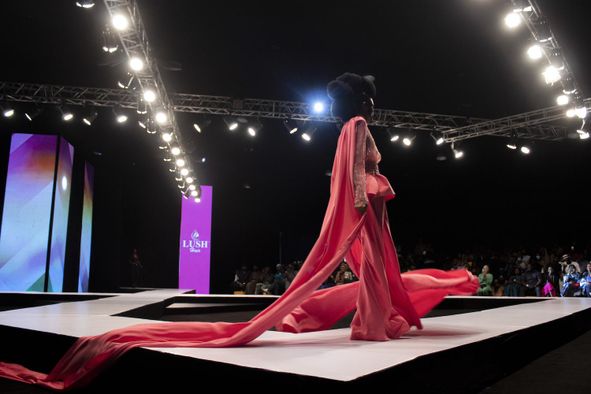 Emmy Kasbit
The show of Emmanuel Okoro, a Lagos-based menswear designer, was the penultimate presentation of Lagos Fashion Week 2021. Emmanuel Okoro used the colors of the Biafran flag as the foundation of his collection, inspired by the Nigerian-Biafran civil war (1967-1970). The end result was a runway full of well-tailored bright yellow suits with neatly placed shoulder gashes and shorts. The show was one of the most emotional of the entire event, with the audience applauding long after the models had exited the runway.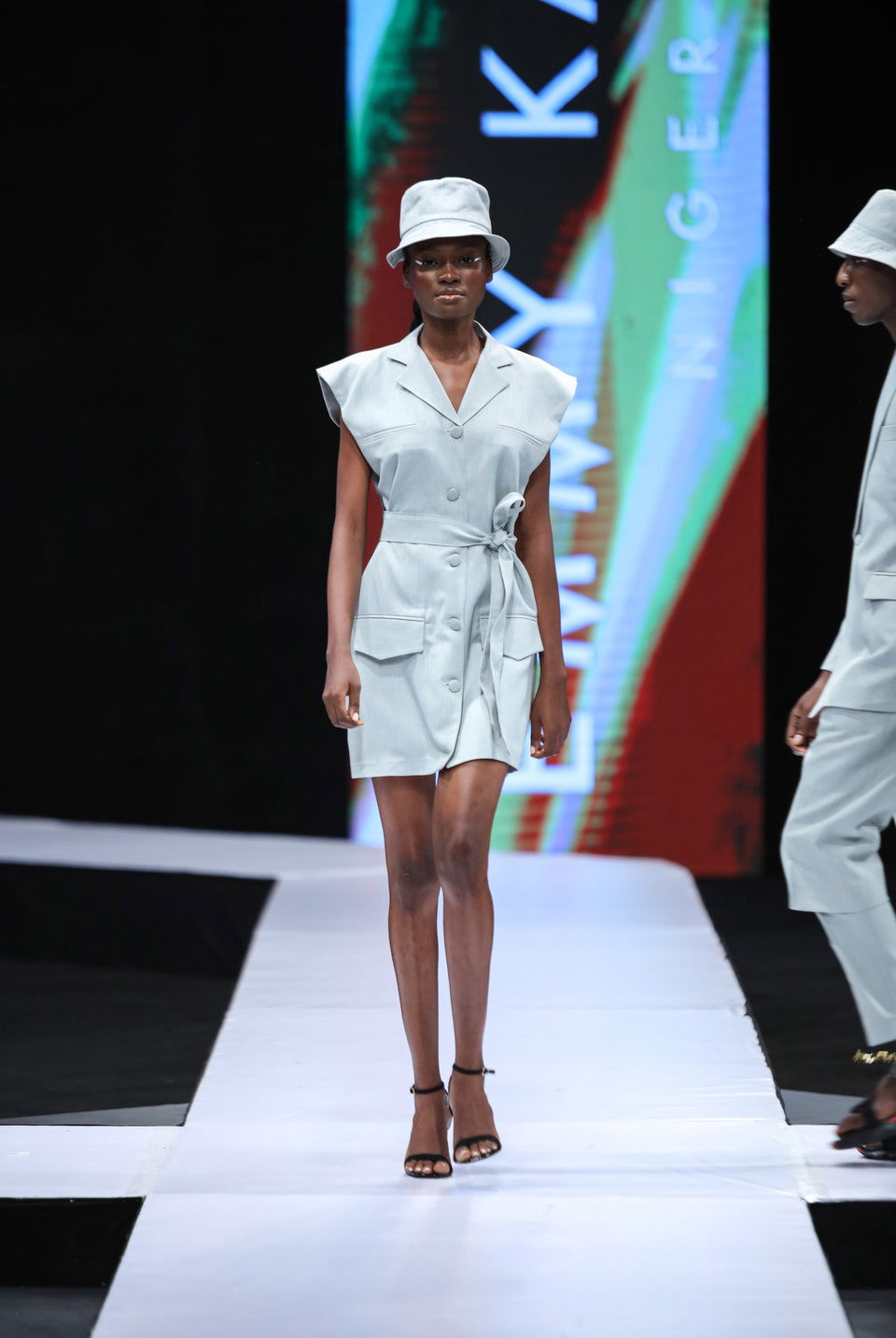 Andrea Iyamah
Iyamah distinguishes herself as a designer. In a white dome away from the Federal Palace Hotel, she showed her spring 2022 collection to a select group of guests. The collection, which used an earthy color palette, looked at the art of healing and thriving in difficult times. The flowing gowns evoked goddesses, while the halter tops and bold-colored swimsuits harken back to a time before COVID-19.
Every piece featured in the brand's S/S22 presentation seemed to stand out. Iyamah delivered a presentation that will be hard to forget, with an earthy color palette — varying shades of brown and green — and elevated swimwear and pieces that conjure up words like "ethereal" and "goddess."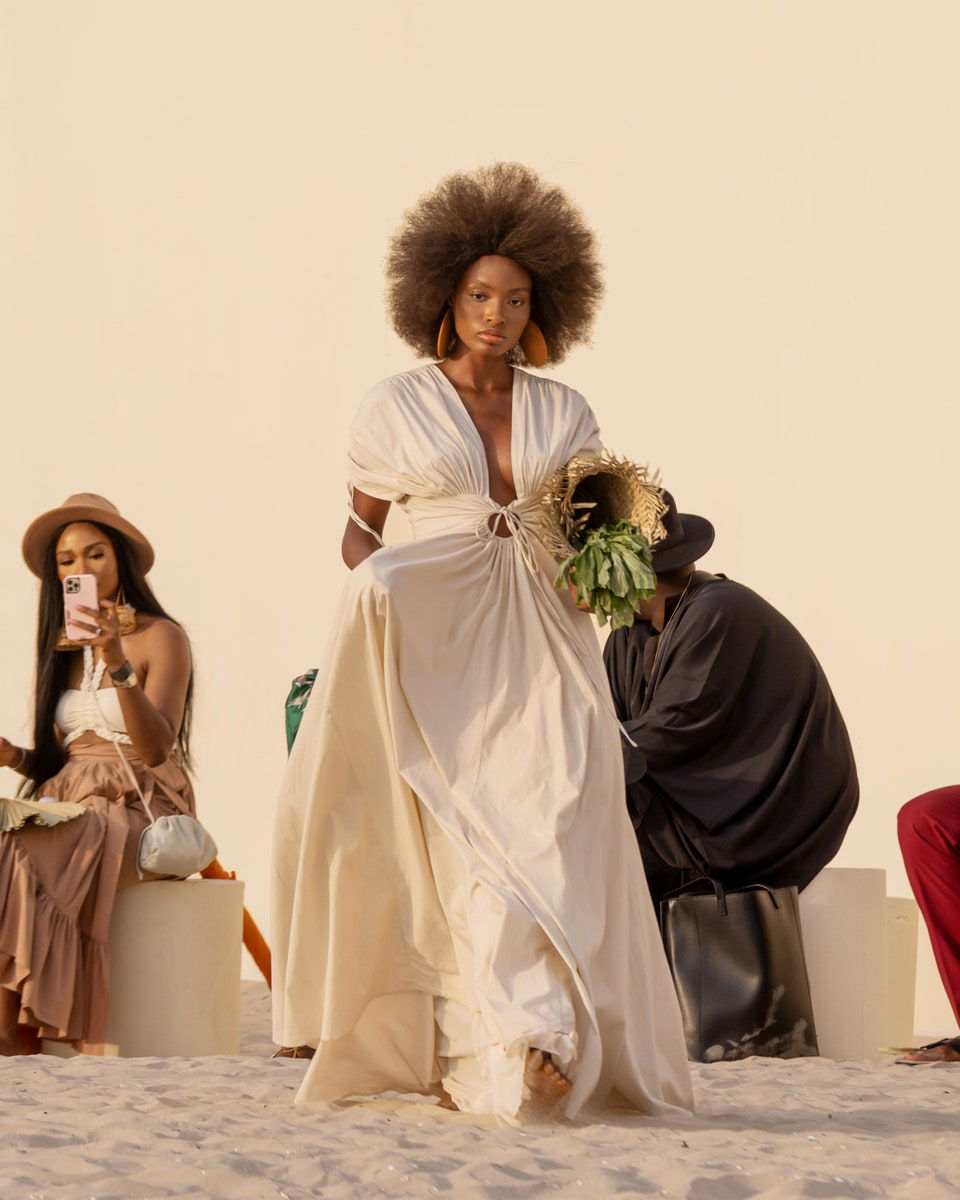 Sisiano
Sisiano has established itself among Africa's fashion elite. They demonstrated an understanding and mastery of fabric, movements, and story with their S/S22 line that few can claim. As a result, Sisiano's performance stood out among the rest, further cementing his place among the greats.
The Resurgence of Mini Bags and Shoulder Details
One thing about fashionistas in Lagos is that they are passionate about their bags. Clutches and IT bags have become popular among Nigerians over the years. They appear to be making a full-fledged comeback this year. Bags were featured prominently in the presentations of brands such as Odio Mimonet and Adama Paris, demonstrating that the love for bags in Nigerian fashion is still alive and well. It was difficult not to notice an increase in military-inspired shoulder details on a smaller scale, mainly among womenswear designers who used them to provide structure. Designers like NKWO and Cynthia Abila put their own spin on it, but it remained very fresh.
Cynthia Abila
The show began with a model wearing a mask and a layered multicolored gown that seemed to be inspired by traditional masquerades, and the drums played added to the effect. The rest of the collection used the brand's craftsmanship to transform classic silhouettes into daring ensembles. Think bright two-pieces with extravagant bottom halves complete with fringes and well-placed cuts, aso-oke power suits, silky trench-coat dresses with shoulder details, and bright two-pieces with extravagant bottom halves complete with fringes and well-placed cuts.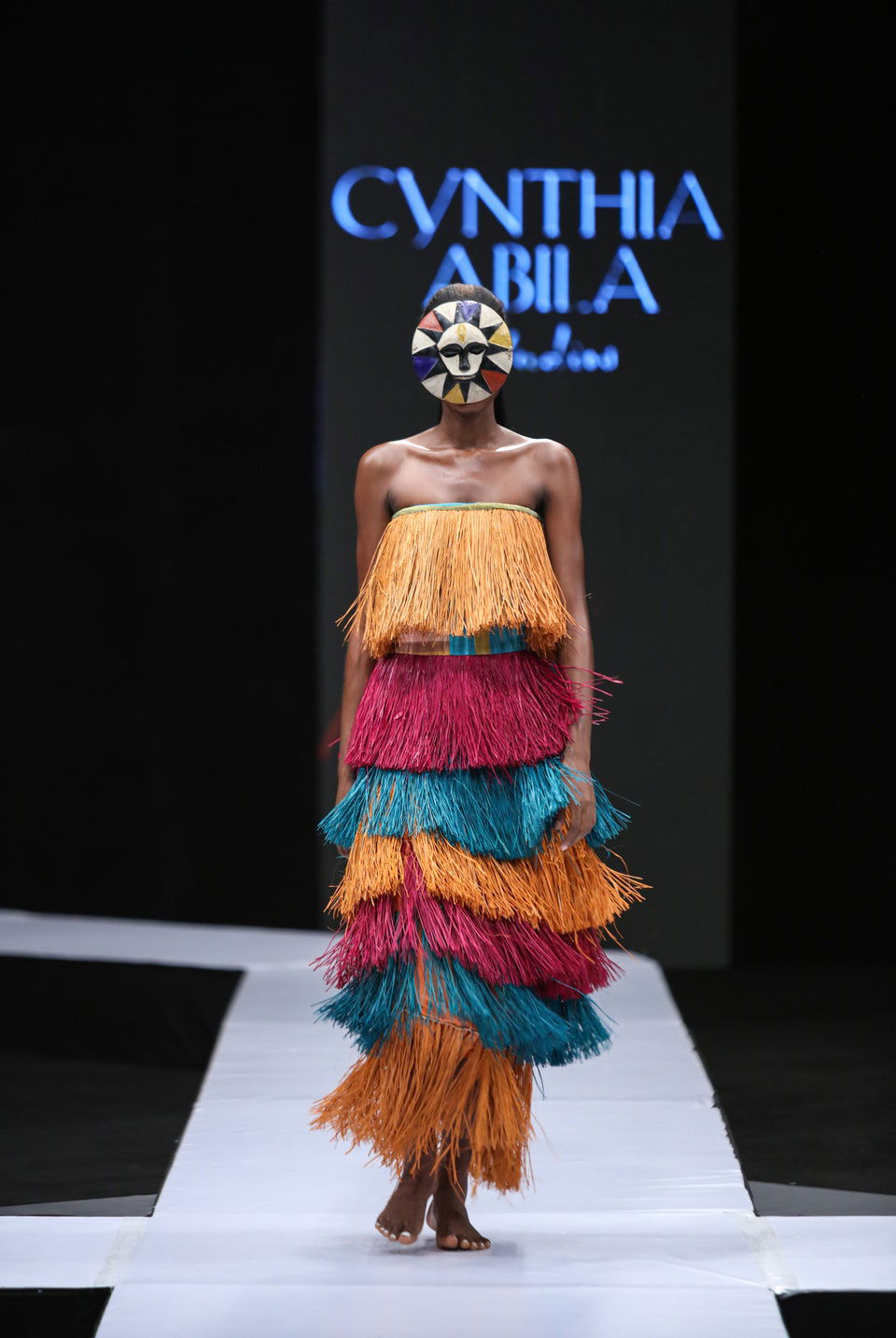 Lagos Space Programme
Lagos Space Programme's collection, out of all the ones shown, looked the most like an art show as well as a fashion show. Their spring 2022 collection was inspired by the Yoruba deity Osun, with indigo representing her water connection, according to the brand's founder, Adeju Thompson. The presentation, which took place in Alara, a well-known Lagos concept store, included several videos and audio clips depicting scenes from annual Osun festivals to create an immersive experience. The brand's desire to erode gender binaries in fashion was reflected in carefully designed coats, flowy culottes styled over similarly voluminous indigo shirts, and deconstructed gowns.
Odio Mimonet
Regardless of the state of the world, the Odio Mimonet spring 2022 collection explored the art of finding happiness and joy. Mimonet creates pieces that evoke a variety of eras while remaining timeless. Mimonet made dresses reminiscent of traditional Nigerian silhouettes while also having a solid futuristic feel by combining primary colors with rich textures.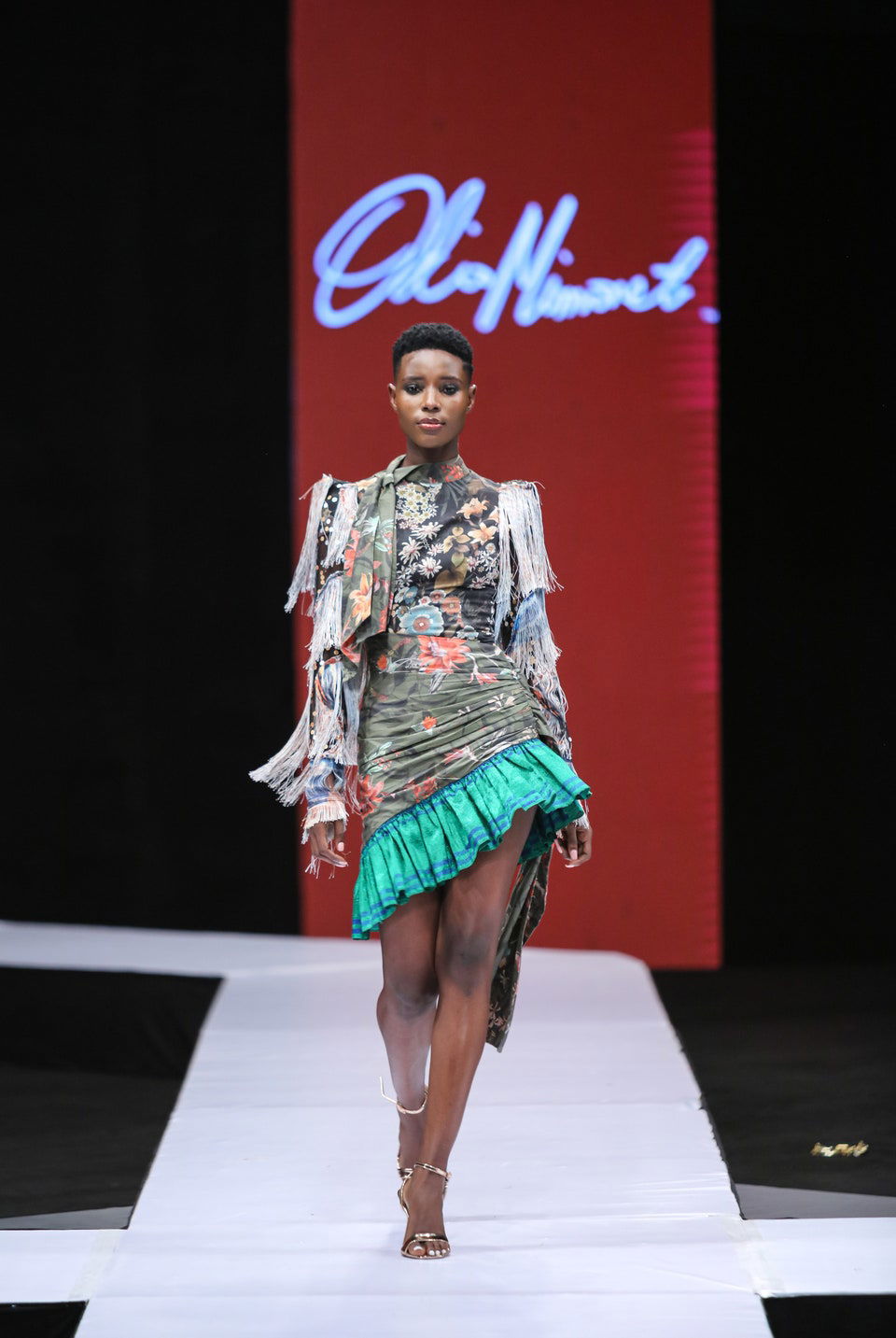 Orange Culture
The audio from the 2020 End SARS protests kicked off the Orange Culture spring 2022 collection. The video, which went viral during the protests last year, featured a girl screaming, "We want to be fresh," about how the police appear to target fashionable young people. Orange Culture is known for being a rebellious brand that isn't afraid to re-start essential conversations. What was novel was how Orange Culture's creative director, Adebayo Oke-Lawal, combined his signature cutout tops and trench coats with new designs, such as shimmery see-through gowns that stopped just above the knees and dark overshirts layered over more colorful shirts. The end result was a happy medium of craziness and calmness.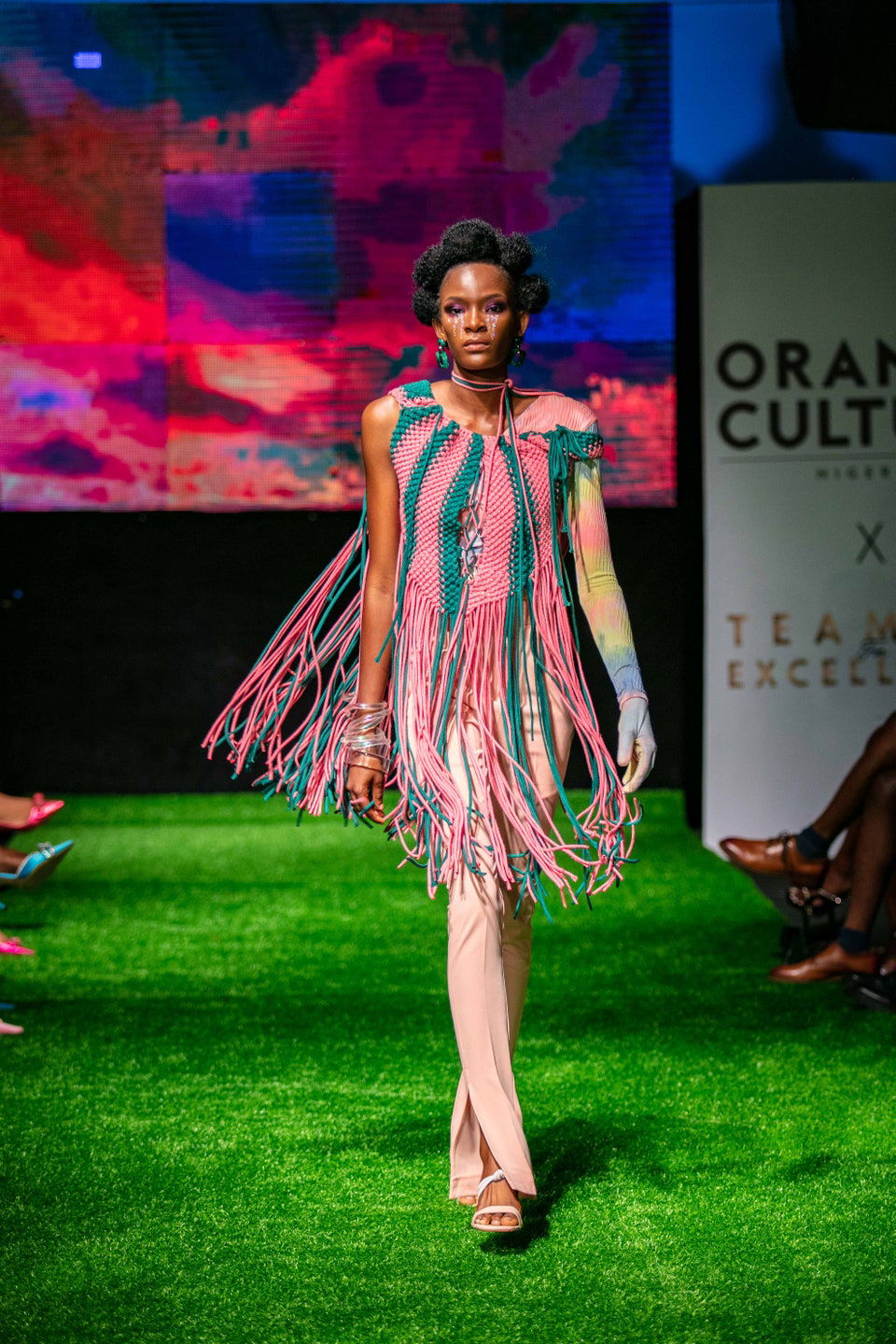 The show was a delight, concluding with performances by musicians Falana, a brand favorite, and Lojay, who performed his breakout hit "Monalisa."
Sources: Okayafrica https://www.okayafrica.com/lagos-fashion-week-best-moments/
Vogue: https://www.vogue.com/article/best-shows-from-lagos-fashion-week