SUPER SMADA
I got a chance to talk Ola, popularly known as Smada and honestly speaking, he is going places, he recently dropped a fire EP and his fans went all out in showing their support to him.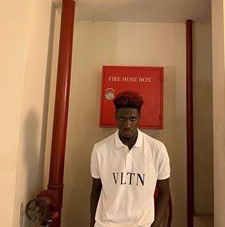 What is your name, age and school?
My name is Adams Ola, I'm 19 and I go to the University of Lagos.
What inspired you to go into music?
just vibes tbh and it seemed like it was my calling
What were the reactions from your friends and family?
my friends and family were very supportive and it means a lot
What genre of music do you associate yourself with and what genre do you get inspired by?
my friends and family were very supportive and it means a lot
How do you describe your music?(Emotional, speaking out, just vibes etc.)
i do different genres of music so like it's basically very random vibes but something beautiful still.
Have you ever been faced by generic statements like "Everyone is doing music"? if you do how do you reply?
oh fun fact, never been in that case tbh. I think everyone accepted the fact that I wanted music and they saw it was my path
What's your major motivation and what do you think is a major obstacle so far?
Major motivation is my friends and my family to be honest, I think of them and i just wanna do more and strive and all
obstacle? don't think I've got none or I can't think of any
Dream collaborations(Nationally and Internationally)?
Can't lie, I wanna make music with every good artiste out there. if i start mentioning we might not finish this
How have feedback been on your music so far?
feedback been good good good, appreciate everyone supporting so far!
What do you pan to achieve within the space of four to five years?
I wanna be BIG, and whatever God wants planned for me for real.
Smada is really someone to look forward to, his songs have a vibe that you just have to move your body too. He is someone to support and a very relatable down to earth person. Why not go and listen to his EP and tell me what you think. https://t.co/K1pYV7vBcD?amp=1