Netflix is no stranger to Nigerian material, with Nollywood releasing a number of films on the site. The new ebony life series Blood Sisters is considered as the first series on Netflix on May 5, 2022; reportedly, the King of Boys II series does not count because it was a limited series.
The movie follows best friends Sarah (Ini Dima-Okojie) and Kemi (Nancy Isime), who are forced to flee due to spousal abuse by Sarah's wealthy, powerful fiancé, Kola (Deyemi Okanlawon). Before the wedding, he abruptly vanishes. He's apparently died suddenly. Kola's unintentional death sets in motion a chain of disastrous consequences.
Kemi, being the fantastic BFF she is, attempts to persuade Sarah to stop her engagement to Kola since she can no longer bear witnessing her good friend suffer heinous emotional and physical abuse. She asks Sarah, "Do you want to be his personal punching bag for the rest of your life?"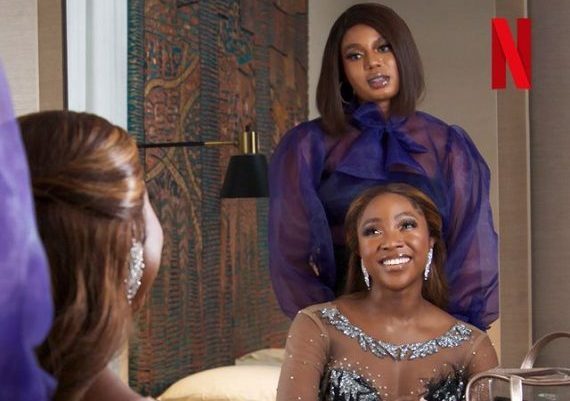 Sarah's parents want her to persevere and marry into a wealthy family, and they persuade her to do so. Sarah's mother says to her through tightened lips on the night before her customary engagement ceremony, "Don't humiliate me this day."
This Nollywood mini series is filled with suspense, with themes of domestic violence, addiction, control, devotion, and the influence of family ties. Being tied by blood isn't pleasant, but it's probably better than living in continuous fear of death.
In Netflix's Nigerian four-part drama series Blood Sisters, terrible secrets run deep. Ramsey Nouah, Kate Henshaw, Uche Jombo, and Keppy Ekpeyong, as well as Nancy Isime, Ini Dima-Okojie, and Deyemi Okanlawon, featured in the film.
Watch the Netflix trailer here: