Sorry, but is it just me that thinks people honestly just looks for new ways to bash Chloe. From her looks, to her pictures, her body, sexuality, everything. Like what did she ever do to anybody?
Chlöe Bailey and her sister Halle rose to stardom as a musical team, but the sisters have lately begun to pursue their individual interests, producing solo music and starring in different projects. Chlöe stunned audiences with her solo performance of "Have Mercy" at the 2021 VMAs, while Halle will feature in the live-action remake of The Little Mermaid. That doesn't imply the two are rivals, and Chlöe has a few choice words for anyone who attempts to set her against Halle.
In an interview, Chlöe stated that having a sibling in the same field had no big drawbacks, although she does not enjoy being pitted against her sister in a fictional competition. "But I will tell you what annoys me a lot. I hate when people online constantly try to compare my sister and I. It is the most shallow, most disturbing thing," she said. "It was very off-putting to know how people would try to put two young Black sisters who love their craft so much and love each other so much, how they try to pit them against each other just because they're different in some ways."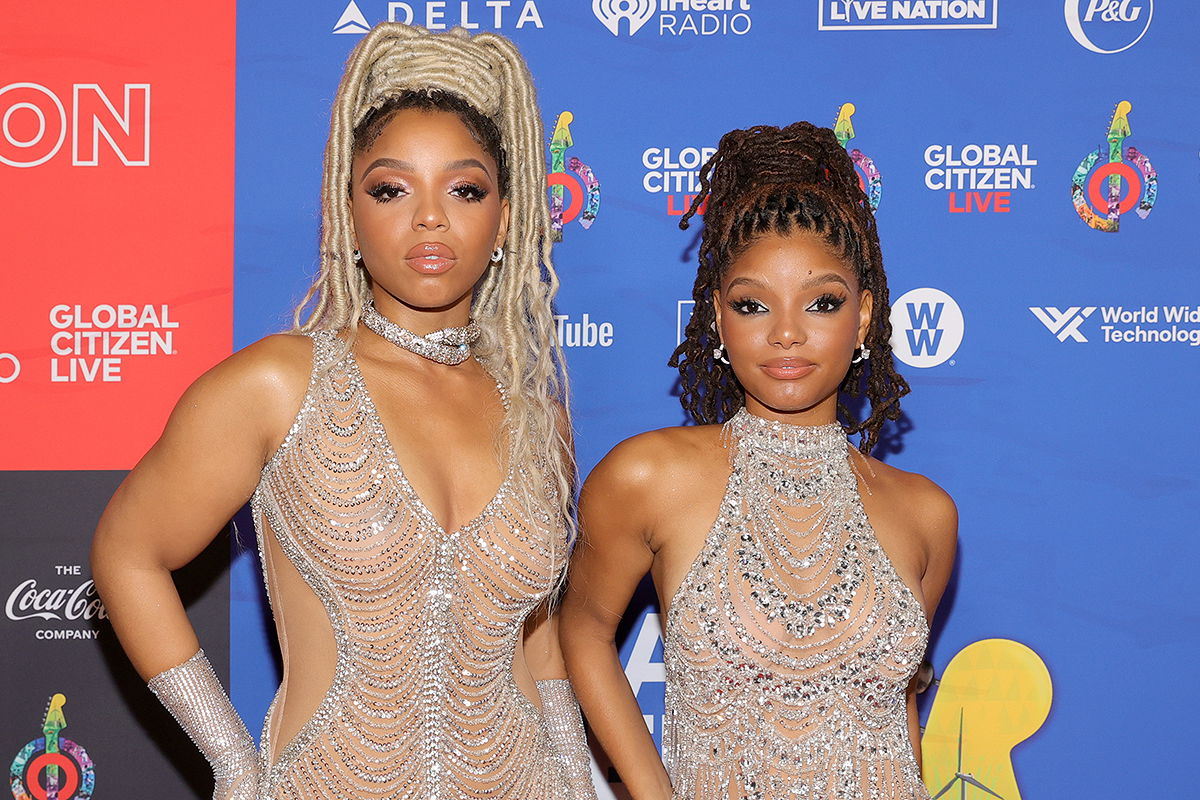 Chlöe also discussed her "growing pains" in the profession since she and Halle debuted, as well as who she looked up to for inspiration. "It's difficult for me to speak out for myself, which is how I'd describe my growing pains. It's simpler for me to speak up when I'm around my sister "she clarified "However, when you're alone, you sometimes feel that your voice is too quiet to be respected or heard, so you back down."
Mentor Beyoncé, according to Chlöe, has been instrumental in making her feel more comfortable speaking up. "But, whether it's in music, creativity, or business, we have to love ourselves enough to not be silent," Chlöe remarked. "I have to give Beyoncè a lot of credit because she inspires me. As a singer and artist, yes, but also as an entrepreneur. And she isn't scared to express things like, "I want this, I don't want that." That is something I am continually learning."
After some social media users questioned her recent version of Minnie Riperton's classic "Lovin' You," Chlöe Bailey put her detractors in their place.
On Monday, the "Have Mercy" singer shared a video of herself singing the classic song on Instagram. While many people praised Bailey's outstanding high notes, several critics claimed her rendition had too much "sex appeal."
Bailey turned the remark about her voice into a compliment.
On Monday, she tweeted, "I appreciate how you can't critique my singing or who I am as an artist, so people find something else to criticize." "That's a compliment."
Bailey frequently discusses the necessity of embracing her sexuality and dealing with internet scrutiny.In an interview with In The Know released earlier this month, she explored the double standards women face when it comes to enjoying their sexuality."I don't think of'sexy' as a terrible thing when I hear the term, when I want to be sexy, when I want to feel sexy." "I don't consider it promiscuous," she explained. "It's just a matter of being self-assured." A man may sit up there, shirt off, ripped, flexing his pecs and all that nonsense. That's enticing. However, he is not mocked for doing so."
Chlöe is prepared for whatever the coming year has in store for her. She says her vision board will be all about creating emotions of serenity and tranquility to assist her navigate what's next "Peace. Just peace. It'd be a brain with a no sign on things that said, 'Don't overthink it.'"