Despite regular rumors to the contrary, the rom-com is still alive and well. If you're a reader, you know that no matter how cringe and cheesy the plot is, you like a good romance novel. Nowhere is this more clear than in romance literature, where rom-coms, both current and historical, often top bestseller lists. We can see why people have fallen in love with these books: they're a lot of fun. Here are 9 of the most popular spring romance books, all of them are full of rom-com laughter and feelings.
In a New York Minute by Kate Spencer (3.81/5)
A clever, tender, and romantic novel for readers of Christina Lauren, Jasmine Guillory, and Sophie Cousens, this laugh-out-loud debut is a perceptive reminder that fate can have a sense of humor, and that love can happen…In a New York Minute.Franny Doyle is having the worst day. She's been laid off from her (admittedly mediocre) job, the subway doors ripped her favorite silk dress to ruins, and now she's flashed her unmentionables to half of lower Manhattan. On the plus side, a dashing stranger came to her rescue with his (Gucci!) suit jacket. On the not-so-plus side, he can't get away from her fast enough.Worse yet? Someone posted their (entirely not) meet-cute online. Suddenly Franny and her knight-in-couture, Hayes Montgomery III, are the newest social media sensation, and all of New York is shipping #SubwayQTs.Only Franny and Hayes couldn't be a more disastrous match. She's fanciful, talkative, and creative. He's serious, shy, and all about numbers. Luckily, in a city of eight million people, they never have to meet again. Yet somehow, Hayes and Franny keep running into each other—and much to their surprise, they enjoy each other's company. A lot. But when Franny's whole world is turned upside down (again!), can she find the courage to trust in herself and finally have the life—and love—she's always wanted?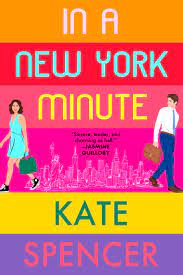 Dating Dr. Dil by Nisha Sharma (3.82/5)
Dating Dr. Dil features a love-phobic TV doctor who must convince a love-obsessed homebody they are destined to be together. Kareena Mann dreams of having a love story like her parents, but she prefers restoring her classic car to swiping right on dating apps. When her father announces he's selling her mother's home, Kareena makes a deal with him: he'll gift her the house if she can get engaged in four months. Her search for her soulmate becomes impossible when her argument with Dr. Prem Verma, host of The Dr. Dil Show, goes viral. Now the only man in her life is the one she doesn't want.Dr. Prem Verma is dedicated to building a local community health center, but he needs to get donors with deep pockets. The Dr. Dil Show was doing just that, until his argument with Kareena went viral, and he's left short changed. That's when Kareena's meddling aunties presented him with a solution: convince Kareena he's her soulmate and they'll fund his clinic. Even though they have conflicting views on love-matches and arranged-matches, the more time Prem spends with Kareena, the more he begins to believe she's the woman he wants to spend the rest of his life with. But for Prem and Kareena to find their happily ever after, they must admit that hate has turned into fate.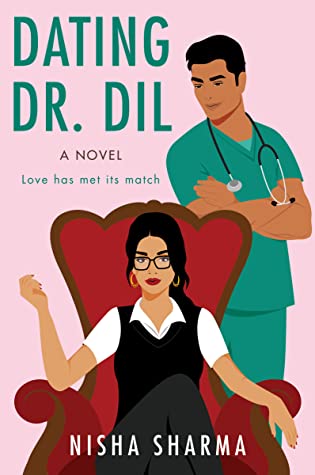 With Love from Rose Bend by Naima Simone (4.37/5)
He came to Rose Bend to hide. But she'll help him find everything he's been missing.Leontyne Dennison is on a love hiatus. And that's just fine, because perfectionist Leo is hyperfocused on the success of her family's southern Berkshires inn. Volunteering for Rose Bend's annual spring festival is certain to boost business—and provide the perfect distraction from men—until Leo comes face-to-face with Owen Stafford, the hottest one-night stand of her life.A retired professional football player, Owen came to Rose Bend to escape after a devastating car accident ended his career. Enter the woman he hasn't forgotten in the year since their sizzling night together. When Owen's parents arrive, threatening his low profile, Leo helps keep the peace by pretending to be Owen's girlfriend. Rose Bend was never part of Owen's long game, but Leo's increasingly convincing TLC is starting to give Owen every reason to stay.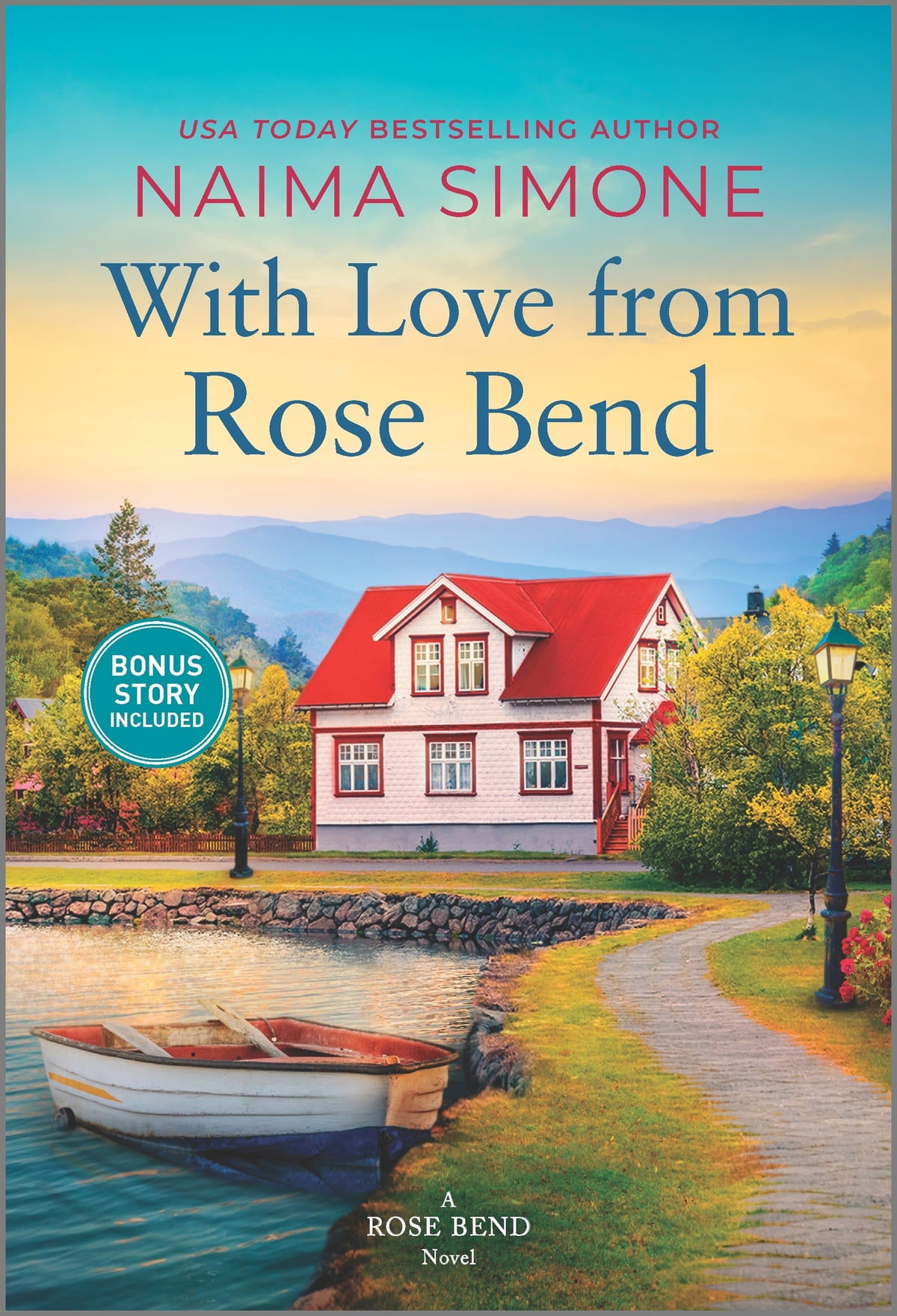 To Marry and To Meddle by Martha Waters (3.82/5)
The "sweet, sexy, and utterly fun" (Emily Henry, author of The People We Meet on Vacation) Regency Vows series continues with a witty, charming, and joyful novel following a seasoned debutante and a rakish theater owner as they navigate a complicated marriage of convenience.Lady Emily Turner has been a debutante for six seasons now and should have long settled into a suitable marriage. However, due to her father's large debts, her only suitor is the persistent and odious owner of her father's favorite gambling house. Meanwhile, Lord Julian Belfry, the second son of a marquess, has scandalized society as an actor and owner of a theater—the kind of establishment where men take their mistresses, but not their wives. When their lives intersect at a house party, Lord Julian hatches a plan to benefit them both.With a marriage of convenience, Emily will use her society connections to promote the theater to a more respectable clientele and Julian will take her out from under the shadows of her father's unsavory associates. But they soon realize they have very different plans for their marriage—Julian wants Emily to remain a society wife, while Emily discovers an interest in the theater. But when a fleeing actress, murderous kitten, and meddlesome friends enter the fray, Emily and Julian will have to confront the fact that their marriage of convenience comes with rather inconvenient feelings.With "an arch sense of humor and a marvelously witty voice that rivals the best of the Regency authors" (Entertainment Weekly), Martha Waters crafts another fresh romantic comedy that for fans of Julia Quinn and Evie Dunmore.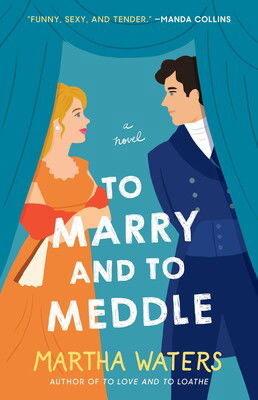 Something Wilder by Christina Lauren (3.92/5)
Growing up the daughter of notorious treasure hunter and absentee father Duke Wilder left Lily without much patience for the profession…or much money in the bank. But Lily is nothing if not resourceful, and now uses Duke's coveted hand-drawn maps to guide tourists on fake treasure hunts through the red rock canyons of Utah. It pays the bills but doesn't leave enough to fulfill her dream of buying back the beloved ranch her father sold years ago, and definitely not enough to deal with the sight of the man she once loved walking back into her life with a motley crew of friends ready to hit the trails. Frankly, Lily would like to take him out into the wilderness—and leave him there.Leo Grady knew mirages were a thing in the desert, but they'd barely left civilization when the silhouette of his greatest regret comes into focus in the flickering light of the campfire. Ready to leave the past behind him, Leo wants nothing more than to reconnect with his first and only love. Unfortunately, Lily Wilder is all business, drawing a clear line in the sand: it's never going to happen.But when the trip goes horribly and hilariously wrong, the group wonders if maybe the legend of the hidden treasure wasn't a gimmick after all. There's a chance to right the wrongs—of Duke's past and their own—but only if Leo and Lily can confront their history and work together. Alone under the stars in the isolated and dangerous mazes of the Canyonlands, Leo and Lily must decide whether they'll risk their lives and hearts on the adventure of a lifetime.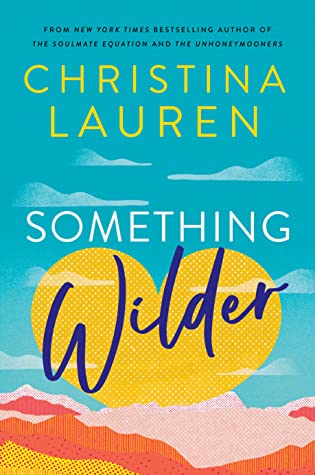 Book Lovers by Emily Henry (4.48/5)
Nora Stephens' life is books—she's read them all—and she is not that type of heroine. Not the plucky one, not the laidback dream girl, and especially not the sweetheart. In fact, the only people Nora is a heroine for are her clients, for whom she lands enormous deals as a cutthroat literary agent, and her beloved little sister Libby.Which is why she agrees to go to Sunshine Falls, North Carolina for the month of August when Libby begs her for a sisters' trip away—with visions of a small-town transformation for Nora, who she's convinced needs to become the heroine in her own story. But instead of picnics in meadows, or run-ins with a handsome country doctor or bulging-forearmed bartender, Nora keeps bumping into Charlie Lastra, a bookish brooding editor from back in the city. It would be a meet-cute if not for the fact that they've met many times and it's never been cute.If Nora knows she's not an ideal heroine, Charlie knows he's nobody's hero, but as they are thrown together again and again—in a series of coincidences no editor worth their salt would allow—what they discover might just unravel the carefully crafted stories they've written about themselves.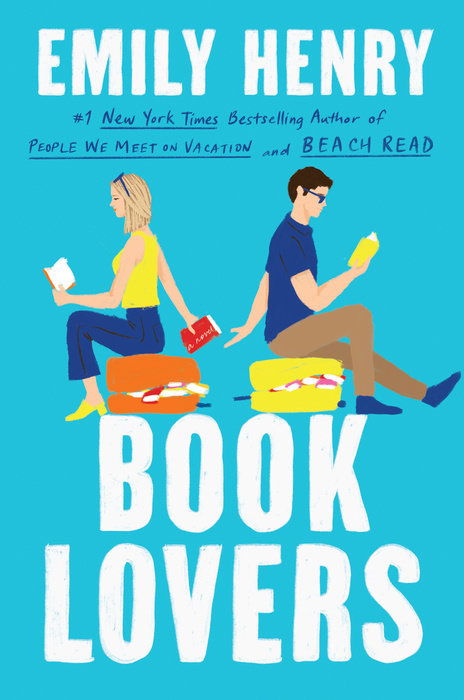 By the Book by Jasmine Guillory (3.84)
Isabelle is completely lost. When she first began her career in publishing right out of college, she did not expect to be twenty-five, living at home, still an editorial assistant, and the only Black employee at her publishing house. Overworked and underpaid, constantly torn between speaking up or stifling herself, Izzy thinks there must be more to this publishing life. So when she overhears her boss complaining about a beastly high-profile author who has failed to deliver his long-awaited manuscript, Isabelle sees an opportunity to finally get the promotion she deserves.All she has to do is go to the author's Santa Barbara mansion and give him a quick pep talk or three. How hard could it be?But Izzy quickly finds out she is in over her head. Beau Towers is not some celebrity lightweight writing a tell-all memoir. He is jaded and withdrawn and—it turns out—just as lost as Izzy. But despite his standoffishness, Izzy needs Beau to deliver, and with her encouragement, his story begins to spill onto the page. They soon discover they have more in common than either of them expected, and as their deadline nears, Izzy and Beau begin to realize there may be something there that wasn't there before.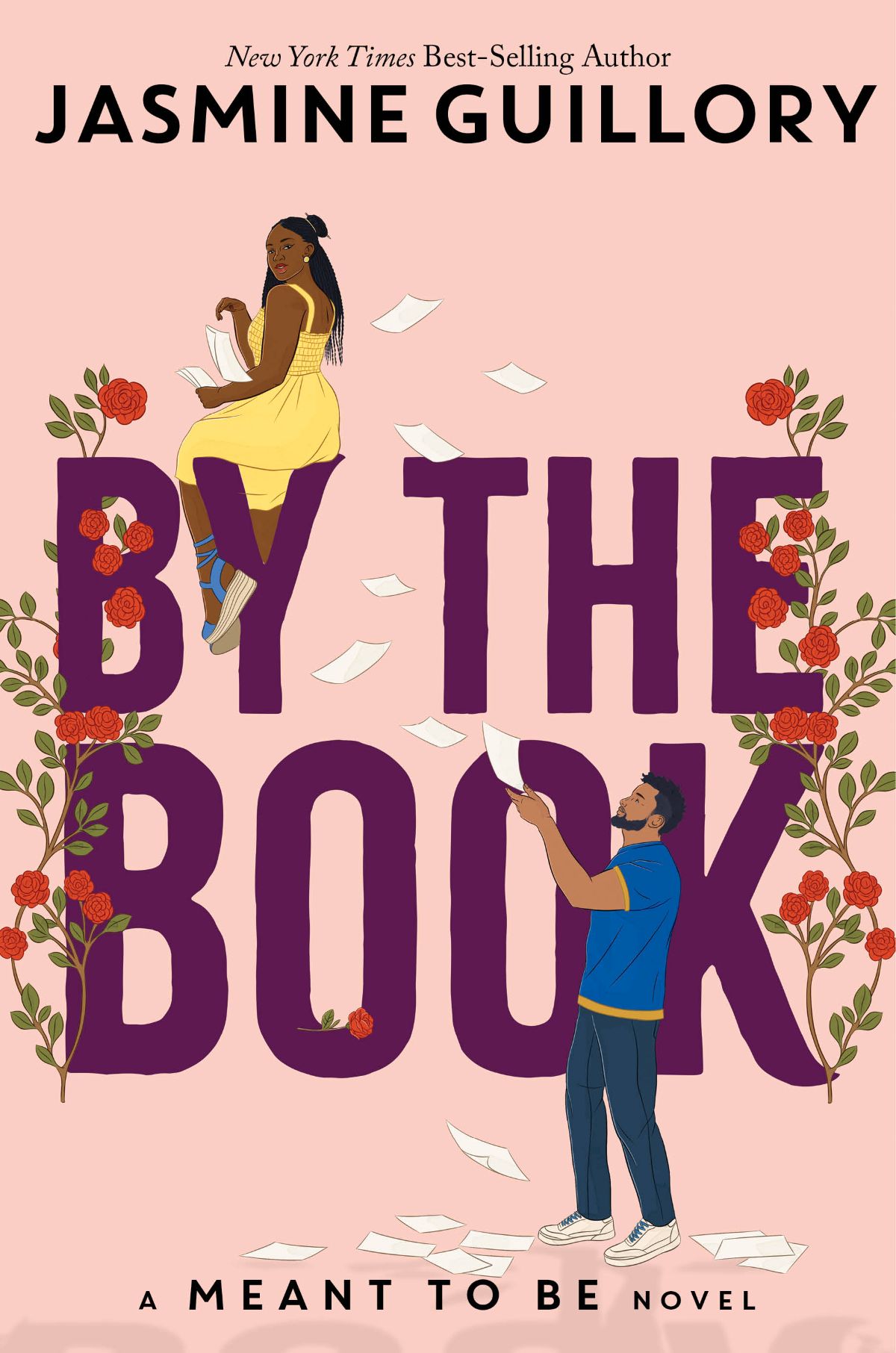 A Caribbean Heiress in Paris by Adriana Herrera (4.43/5)
The Exposition Universelle is underway, drawing merchants from every corner of the globe. Luz Alana Heith-Benzan set sail from Santo Domingo armed with three hundred casks of rum, her two best friends and one simple rule: under no circumstances is she to fall in love.The City of Light is where Luz Alana will expand Caña Brava, the rum business her family built over three generations. It's a mission that's taken on new urgency after her father's untimely death and the news that her trust fund won't be released until she marries. But buyers and shippers alike are rude and dismissive; they can't imagine doing business with a woman…never mind a woman of color.From her first tempestuous meeting with James Evanston Sinclair, Earl of Darnick, Luz Alana is conflicted. Why is this man—this titled Scottish man—so determined to help her? And why, honestly, is he so infuriatingly charming?All Evan Sinclair ever wanted was to find a purpose away from his father's dirty money and dirtier politics. Ignoring his title, he's built a whiskey brand that's his biggest—and only—passion. That is, until he's confronted with a Spanish-speaking force of nature who turns his life upside down.Evan quickly suspects he'll want Luz Alana with him forever. Every day with her makes the earl wish for more than her magnificent kisses or the marriage of convenience that might save them both. But Luz Alana sailed for Paris with her eyes on liquor, money and new beginnings. She wasn't prepared for love to find her.Book 1: A Caribbean Heiress in Paris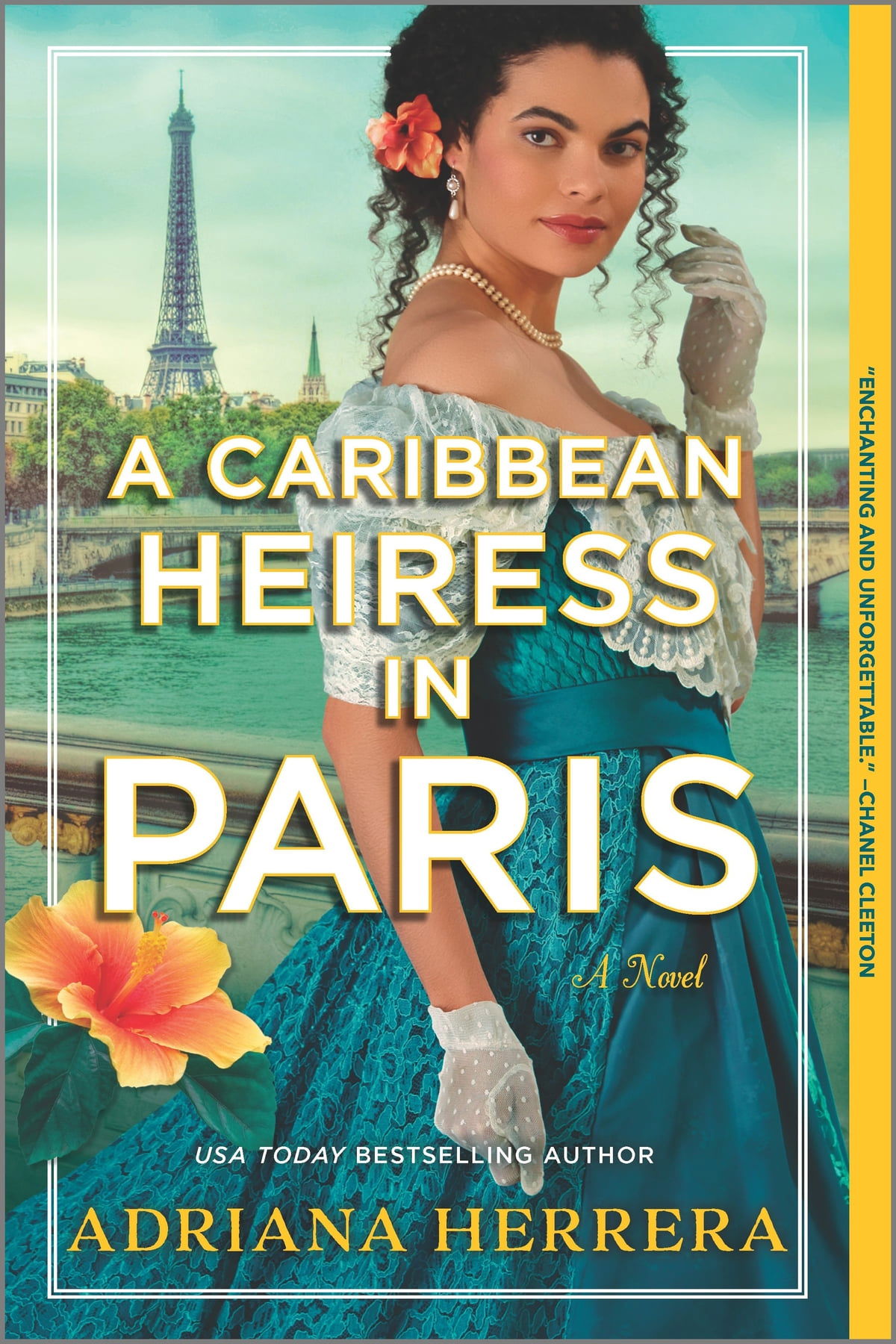 The Wedding Crasher by Mia Sosa (3.87/5)
The USA Today bestselling author of The Worst Best Man is back with another hilarious rom-com about two strangers who get trapped in a lie and have to fake date their way out of it...
Just weeks away from ditching DC for greener pastures, Solange Pereira is roped into helping her wedding planner cousin on a random couple's big day. It's an easy gig... until she stumbles upon a situation that convinces her the pair isn't meant to be. What's a true-blue romantic to do? Crash the wedding, of course. And ensure the unsuspecting groom doesn't make the biggest mistake of his life.
Dean Chapman had his future all mapped out. He was about to check off "start a family" and on track to "make partner" when his modern day marriage of convenience went up in smoke. Then he learns he might not land an assignment that could be his ticket to a promotion unless he has a significant other and, in a moment of panic, Dean claims to be in love with the woman who crashed his wedding. Oops.
Now Dean has a whole new item on his to-do list: beg Solange to be his pretend girlfriend. Solange feels a tiny bit bad about ruining Dean's wedding, so she agrees to play along. Yet as they fake-date their way around town, what started as a performance for Dean's colleagues turns into a connection that neither he nor Solange can deny. Their entire romance is a sham... there's no way these polar opposites could fall in love for real, right?